Well I took all the bag pressure out. I took some far away picture and also got someone to get in the trunk for the close up pictures to see if it cleared the fender lips. It appears that I clear the fender lip on one side, and barely hit the other. I need a toe adjustment and a all wheel alignment.
I'm still planning on getting some HD pictures with the new lugs on this weekend, weather permitting.
Definitely looks a lit better with the back end down. It just looks goofy with the front sitting so high...so I evened it back out again after I took the pictures.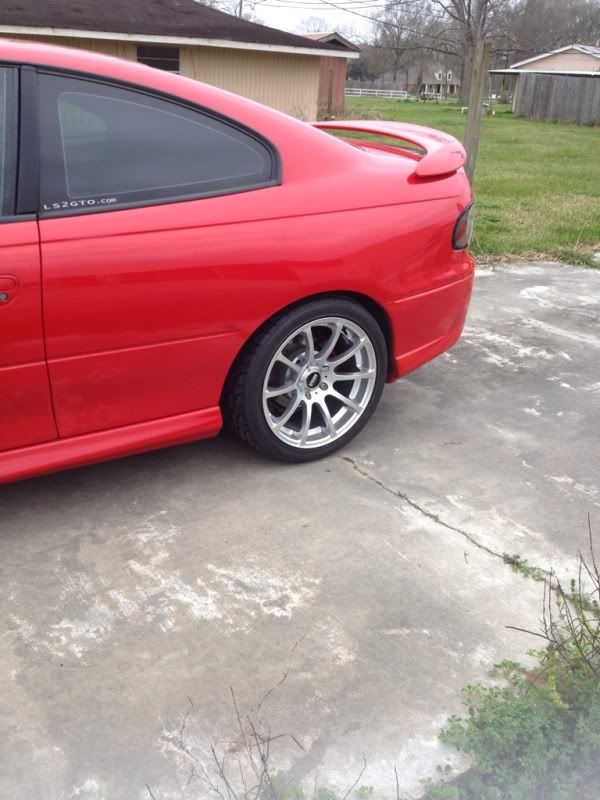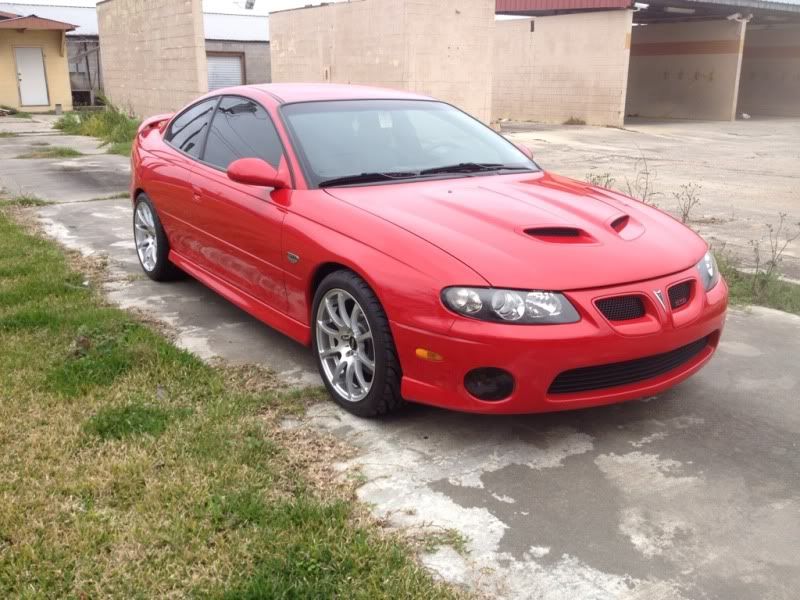 Left side....looks clear.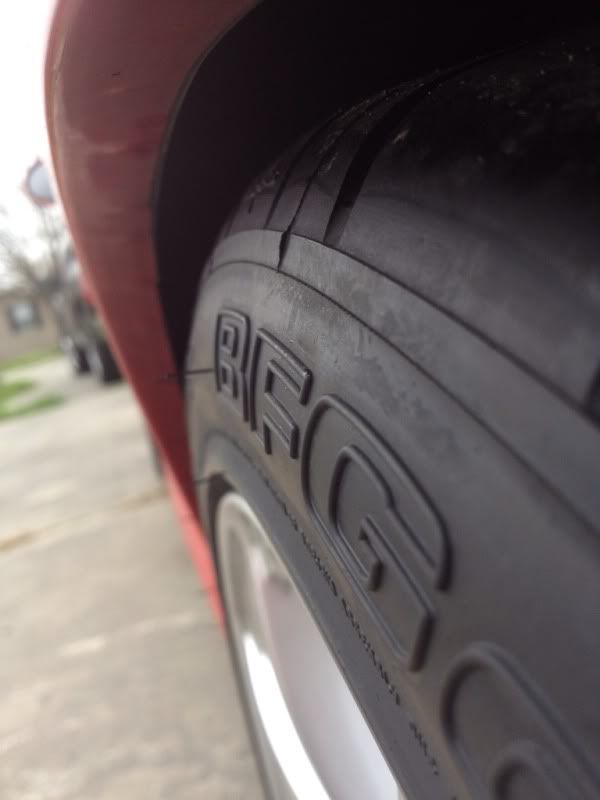 Right side...looks like it will hit.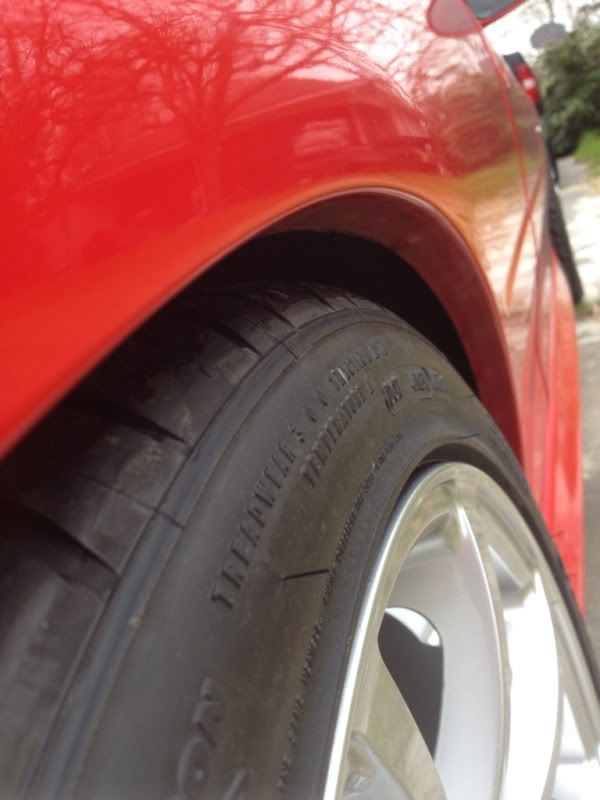 Left side is tucked in a little.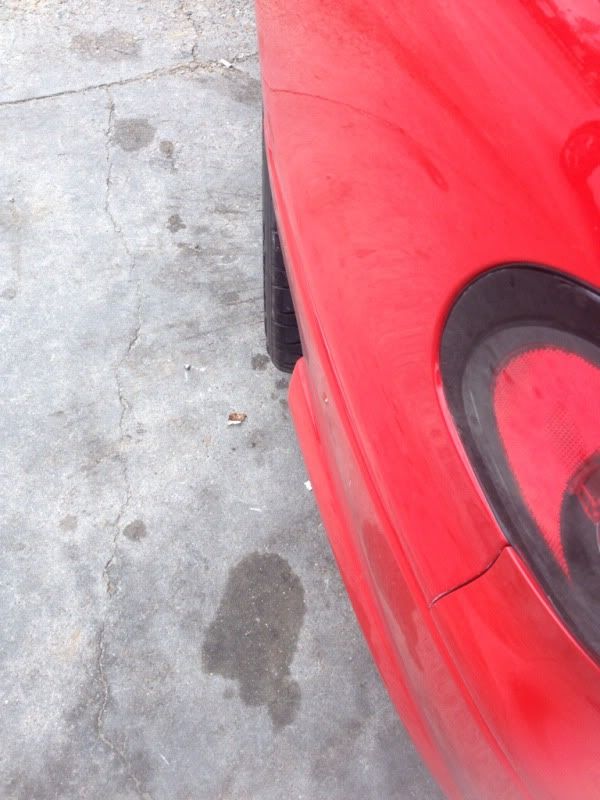 Right side seems further out than the left side.