Just got the Trophies from the shop, they look great!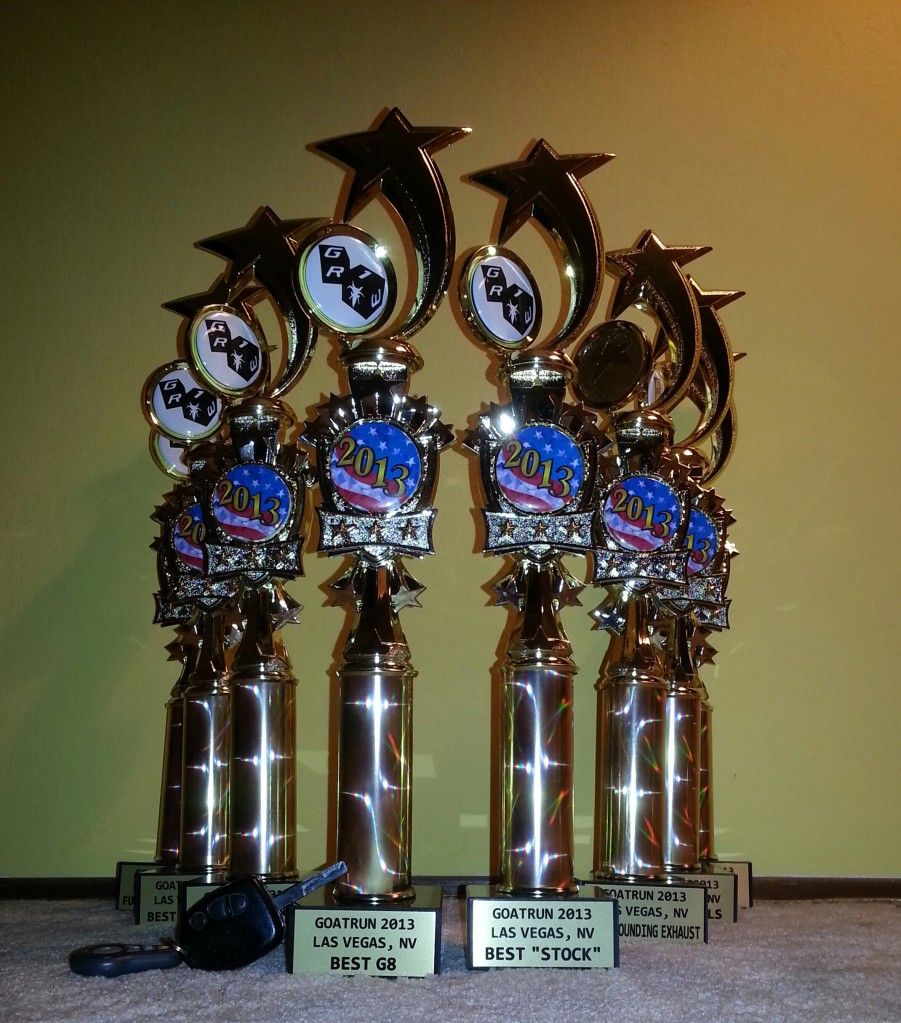 Chow & Car Show - 10:00am – 2:00pm @ Palace Station
* 10:00am to 12:30pm - Car Show @ Palace Station Parking Lot
- We will be providing one ballot per car to vote for your favorite cars within each category
(This will also include the exhaust competition.) LUNCH VOUCHERS AVAILABLE FOR ORDER THRU SUN SEPT 29
HERE
.
* 12:30 to 2:00pm Grub time @ Palace Station Banquet Hall -
(We will provide the banquet room once we know where we are having it) Announce trophies and awards. Raffle for prizes
Even More Categories:
* BEST GTO
* BEST G8
* BEST INTERIOR
* BEST ENGINE BAY
* BEST SOUNDING EXHAUST
* BEST WHEELS
* BEST "STOCK"
* FURTHEST TRAVELED
* FASTEST TIME AT MIDNIGHT MAYHEM (PLAQUE)