And alllllll done.. here's some pix!
After everything was cut, sanded and fit together it was time to epoxy it. I used jb weld plastic bonder. It dried really hard and the two test pieces I glued together broke before the epoxy broke:
After the epoxy dried, I sanded it. This was horrible, I should have sanded before it dried all the way but the dremel came in handy! Then I applied the bondo and used my finger to apply it so I could get a nice concave looking finish: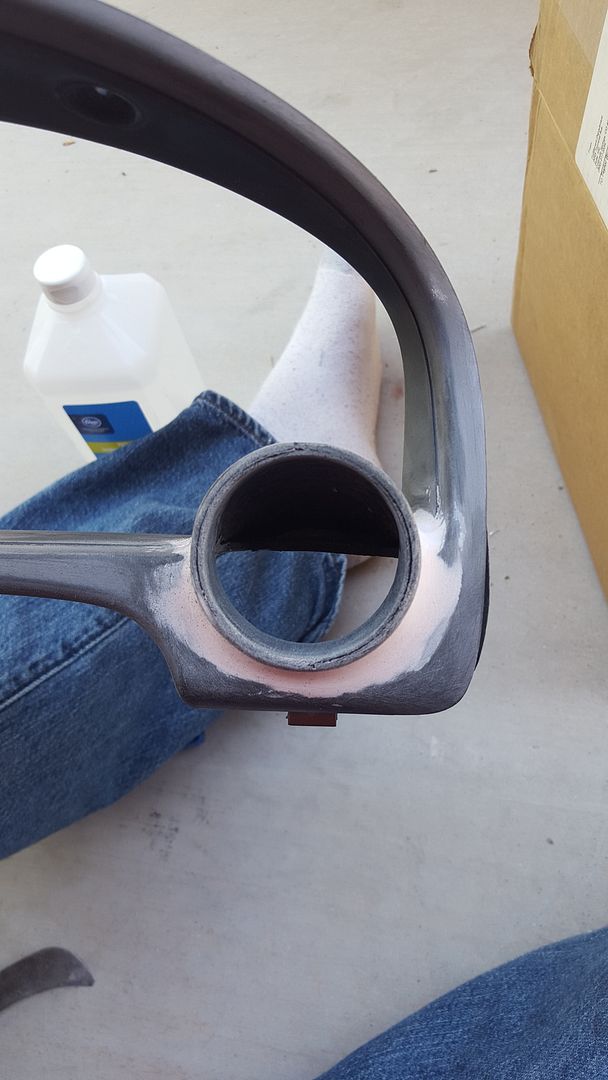 After sanding the bondo, not letting it dry completely before doing so btw. I had a nice finished piece I could primer and paint. I didn't realize the primer I used was flat green, I just wanted an etching/filler primer. I didn't care about the primer color overall, I was going flat black with the final color.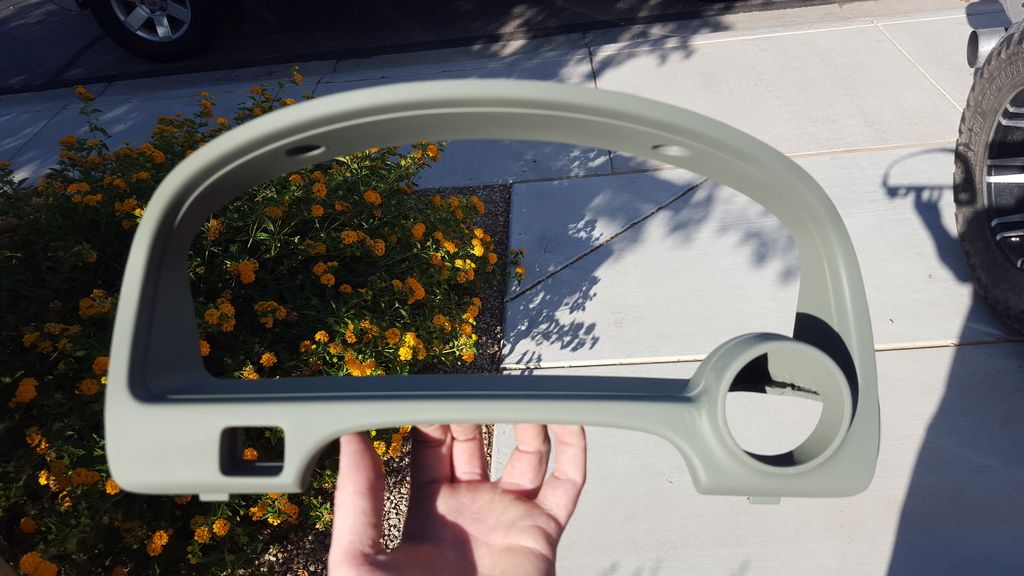 Sanded the primer with 400 grit and noticed some spots I missed from sanding with 220 grit so I hit it with 400 real good before painting.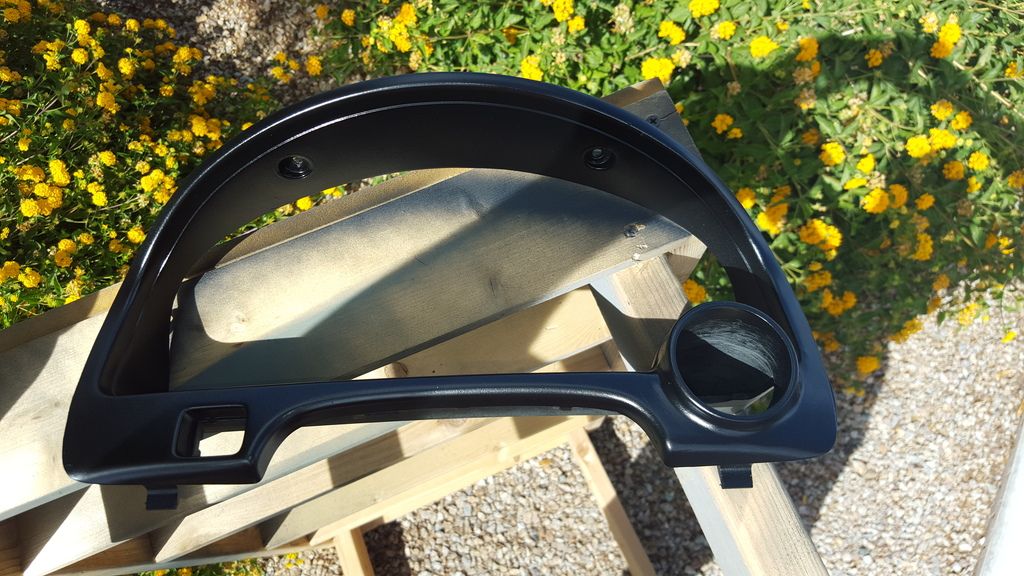 Got it all sanded and cleared with flat gloss. If I had it to do all over again, I wouldn't have cleared it. I don't feel that it needed it but I wanted to experiment and the worst that could've happened, smurf it up and repaint it? Here's a pic of it mounted in the car before the gauge.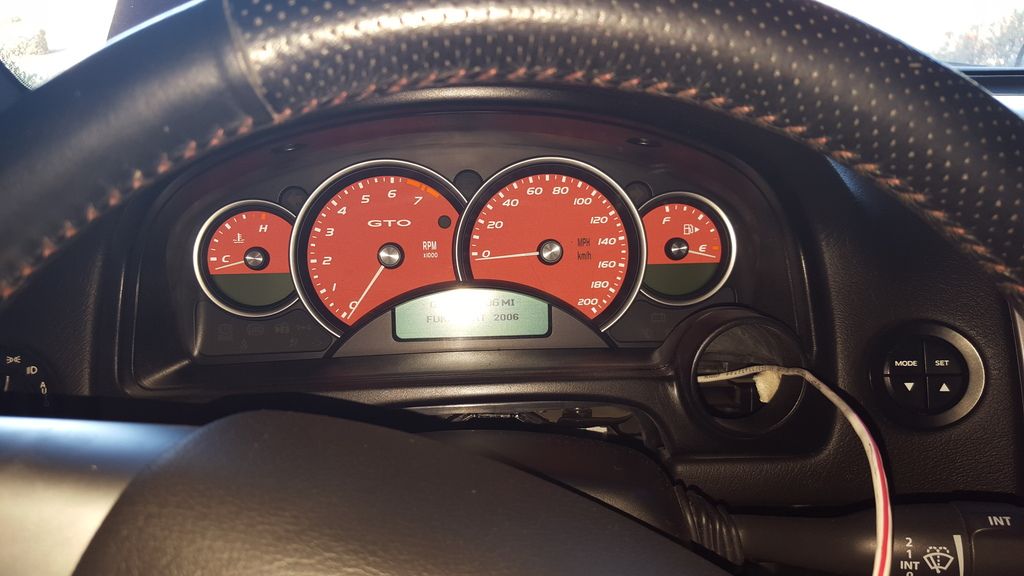 Here's finished completely:
Overall I'm very happy with it. Took probably 2 or 3 hours of actual working time. You know, aside from the drinking and eating breaks lol. I've actually thought about buying another bezel and trying a dual gauge.
Let me know what you guys think!!