Hey guys, I know you're all probably just about had enough of these CTS-V brembo bracket threads (this is my 4th one), but here is another go I had at it. This time I am utilizing the 355mm (14") 2010+ Camaro SS/ 2008-2009 g8 GXP rotor (like with my 6 piston setup) and the 4 piston front brembos. The 14" rotor is what the CTSV1 uses originally from the factory as its brake disc rotor Diameter. For this bracket I was utlizing a Camaro front brembo caliper which is the same as the ctsv1 but has m14 mounting threads instead of ctsv1 m12, its just a matter of drilling different holes in the bracket to switch from one to ther other. Benefits of this rotor/caliper combo is that the exact factory spec is being replicated with the rotor size diameter along with the 32mm rotor grasp thickness.
The camaro/gxp rotors utilize a smaller hub clearance diameter, so that had to be modified to accomodate the gto hub:
As you can see in the image that gxp/camaro rotor hub ring is 67.4MM (2.654") whilst the VE/GTO is 71.4MM (2.811") , so I ended opening it up to 73.65MM (2.900") for extra clearance, this can be done in little time Via lathe or by grinding/porting bits, so its something someone could do in their garage or any place that turns rotors can do as well.
Next the gxp/camaro has larger wheel mounting studs than the GTO (m14 vs m12), which mean larger bolt holes in the rotor to clear them. so I designed special bushings to make up for it so the rotor sits in there as if it was a factory GTO rotor, I also made them shorter than the rotor mounting flange so they sit below or are flushed in by the wheel: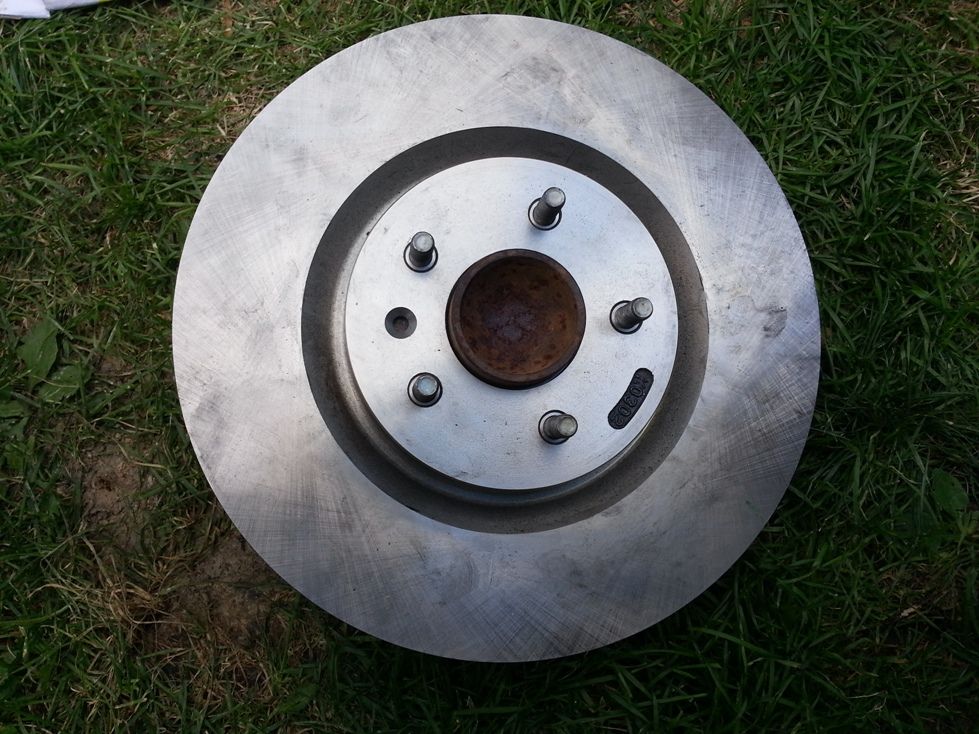 After that it was a matter of installing the bracket and caliper: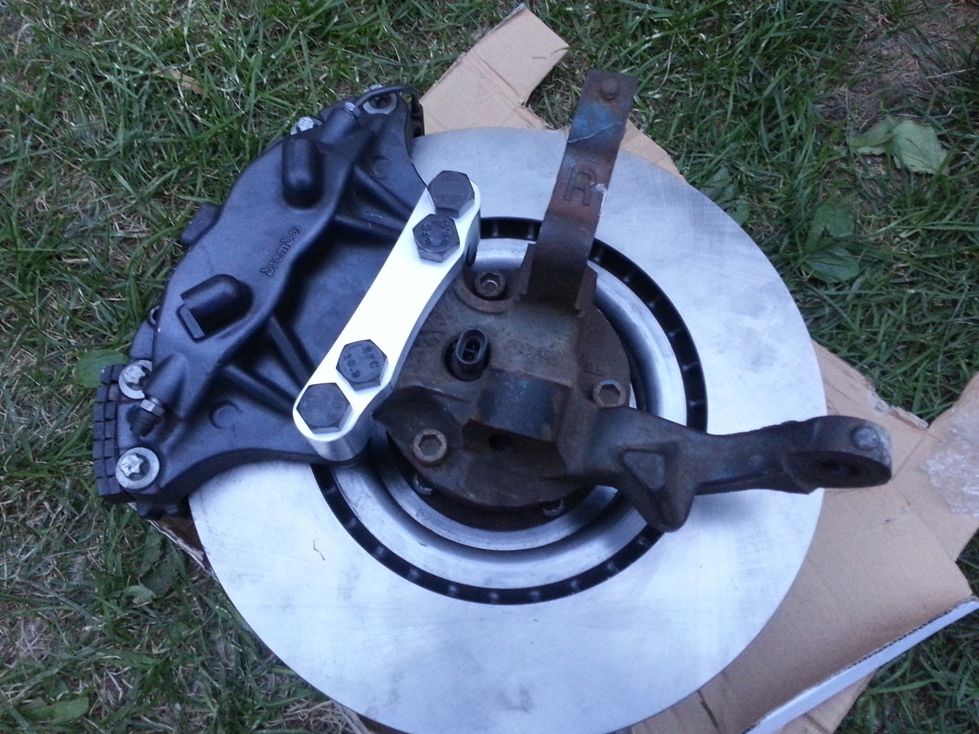 had to use a spacer to hold everything in since the RAYS nuts were too short themselves, Everything lines up oem style: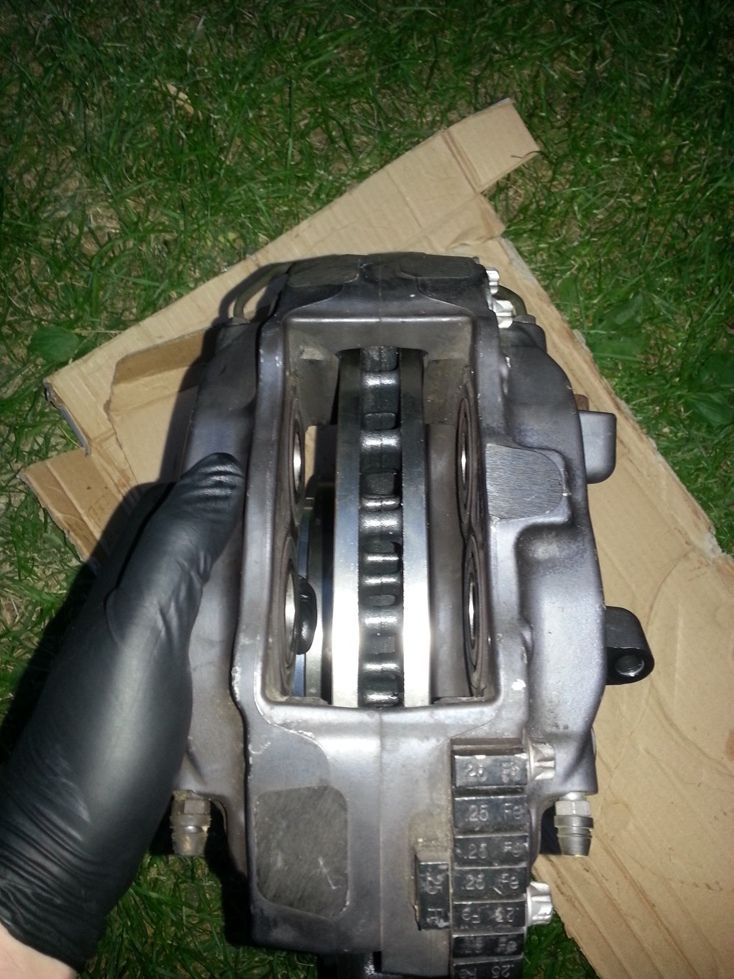 quick spin test:
Stock 18's pretty much bolt in fine without a spacer, it was a close tight fit but they fit.