Discussion Starter
•
#1
•
BMR Suspension at PRI 2011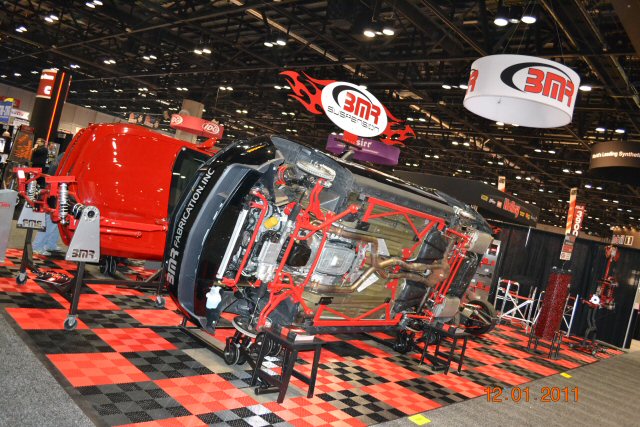 BMR Suspension would like to thank everyone who stopped by our booth during the 2011 Performance Racing Industry event held in Orlando, FL from December 1st through 3rd. I met a lot of members and a few buddies from shops across the US along with a few promising leads for future projects and parts. If you missed us, look us up next year!
Our booth featured our First/Second Gen. F-Body torque arm and watts link display, our A-Body Chassis parts, 3rd and 4th Gen front and rear suspension parts, as well as the stars of our booth: our side-by-side 2011 Mustang GT and 2010 Chevy Camaro SS project cars. Our Mustang won Super Stang this year with owner Allan Miller behind the wheel, and the SS was fresh off the Optima Challenge and enjoying a massive bump in power.
We're looking forward to 2012 when we hope to finally finish off many ideas we have on the drawing board. Stay tuned for more to come from BMR.
Thank you all!