Well, when (if) I master the launch, my et's will be very favorable. I was car #16 and raced a LS1 RX7 which was very fast. The driver and two of his buddies stared at my engine compartment for 10 minutes and walked away heads shaking. Awe, the hidden dry shot made them sad.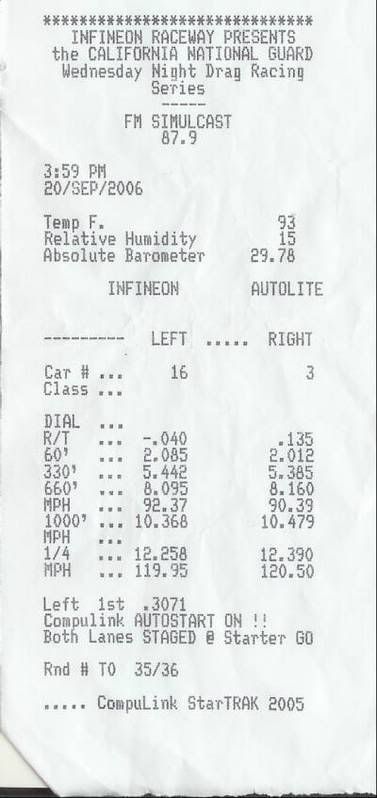 I must say, Nitro Dave has what you need to make some very serious HP. Putting it to the ground, however is another story. For anyone that says N20 is unsafe for the car has not investigated it.
Contact Dave and find out how affordable a 100 hp + power adder can be.
Peace