Discussion Starter
•
#1
•
Decided I wanted to try this radio out after seeing an different model in my buddies gto. His has a volume knob. Beware, The volume knob sits pretty much up against the trim so he has to notch it. Meh. So I got the one with just buttons. You still have to modify the trim ring (a lot) to get it to work. So there's your warning. So let's get to it.
I pulled my pioneer touch screen out. I had a wiring nightmare because I kept adding and adding stuff over the past few years. Yea, I don't normally do stuff like this, it got out of hand and I'm embarrassed. But is what it is.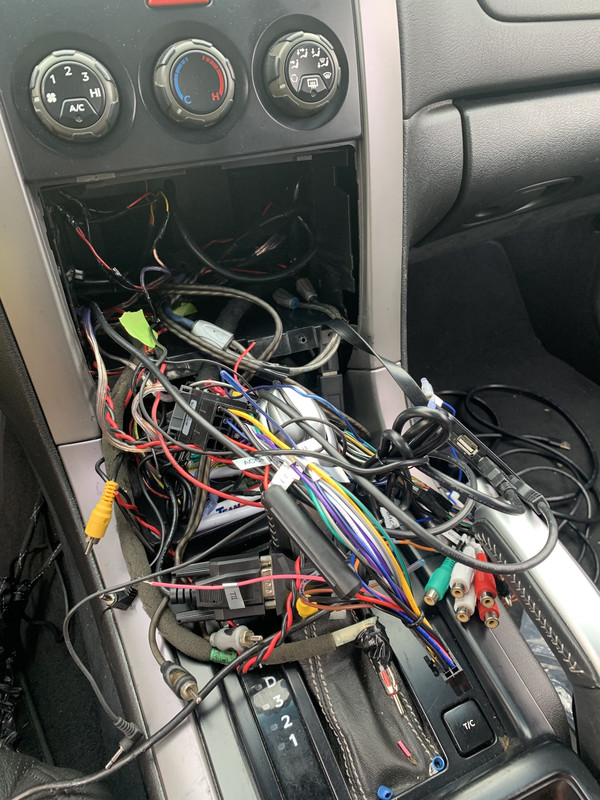 I got rid of some wires, I'm removing two of my gauges because the radio has those built in. It's still a lot of wires but it's much better and more organized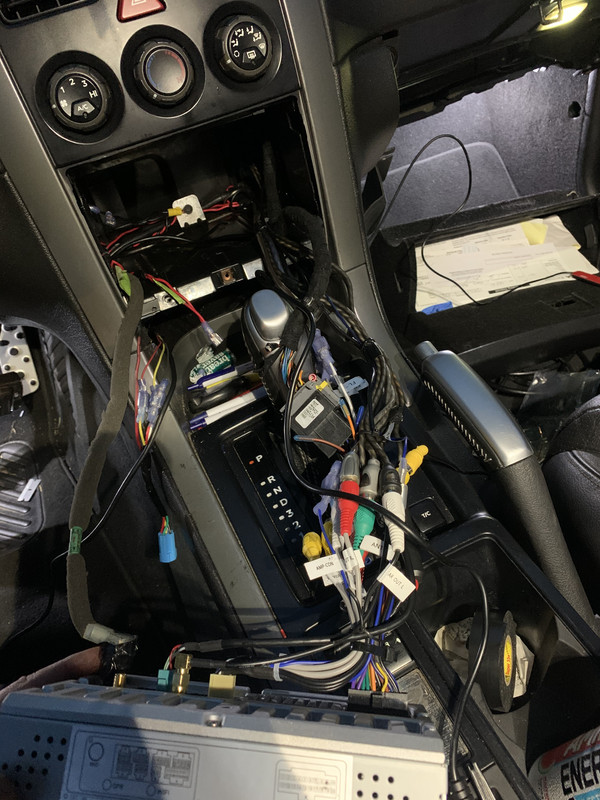 Now I gotta make a trim plate for it. I didn't like how my metro trim ring turned out.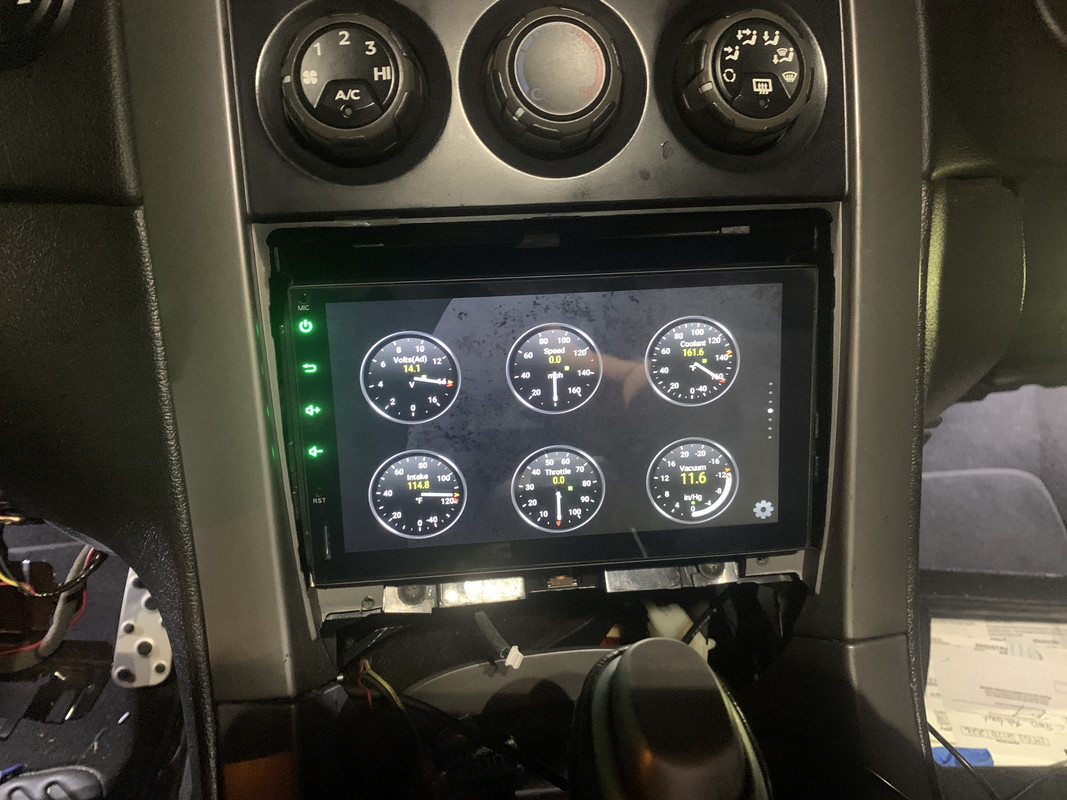 So I decided on a carbon trim ring. I layed this sheet up the other day. It's two layers of carbon and 8 layers of fiberglass weave. I may redo it because I should have done it all carbon, you can see white fiberglass on the edges. Not bad, but I'm weird about things. Also, it does look to plain on the bottom but a gauge and two billet buttons are going there.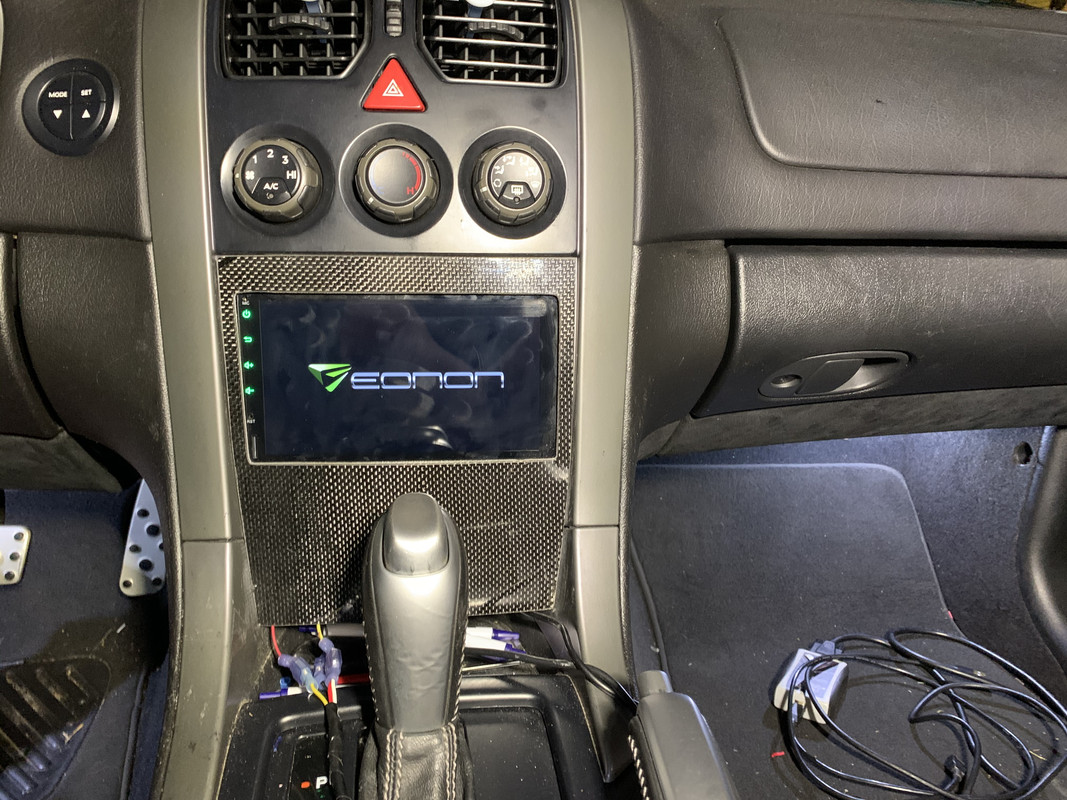 And some more pics.