Discussion Starter
•
#1
•
Hey this may or may not work. But if it don't, o well. I'll just buy a used fuel pump and replace to bucket if it makes things worse. With that being said......
So the common fix to high hp fuel starvation is to use a 8.1 fuel pump bucket. Well I have it apart as I type this. Either I got the wrong bucket or I'm just too picky at how I'm gonna rig this up. I don't like what I'm having to do to make this work and the bottom of the fuel pump sits offset. I don't like that.
There was also a guy who drill holes in his bucket and said it helped but I could see where fuel could flow right back out....and you don't want that, so......
What I decided, looking at the way the 8.1 bucket is made, it allows probably twice the amount of fuel in. It has two valves and the gto only had one hole. Yes the 8.1 has more volume too. But the allowing of more fuel in may help. Like I say, experiment. I don't care if it works or not. I'm just gonna try it. So I tried to mimic the valve hole at the bottom for a flapper. I put it at the rear bottom of the pump. Thinking if the fuel is being sloshed up the back wall of the tank it'll be able to still go in.
Wonder if I should add another at the underside?
Here's the 8.1 inlets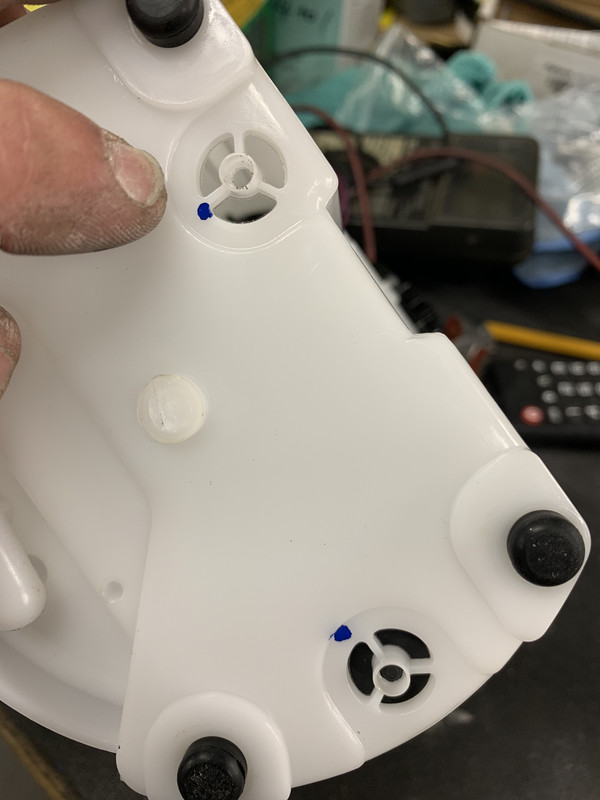 This is the single gto inlet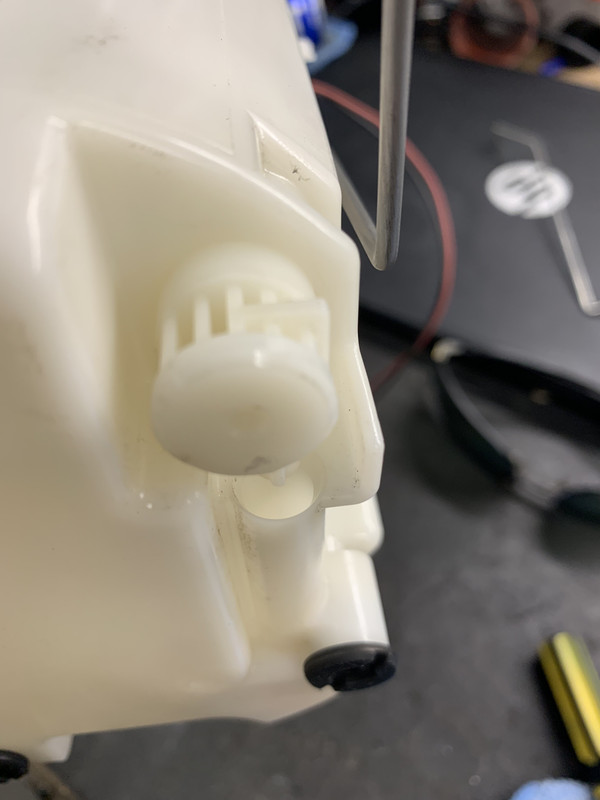 Here's my eyeballed hole for the little flapper
Little flapper