ITSME4G63 has done it again.
If you drift your GTO you already know that the stock handbrake is lame. So the only other choices being an inline hydro or dual caliper setup. An inline requiring you to make all new brake lines/deleting your abs, and the duals require you to weld on a second mounting point.
What if I told you there was an EASIER bolt on package that would allow you to run Brembo calipers? What if I told you that this complete standalone package would give you the lockup you so-ever desired?
Look no further.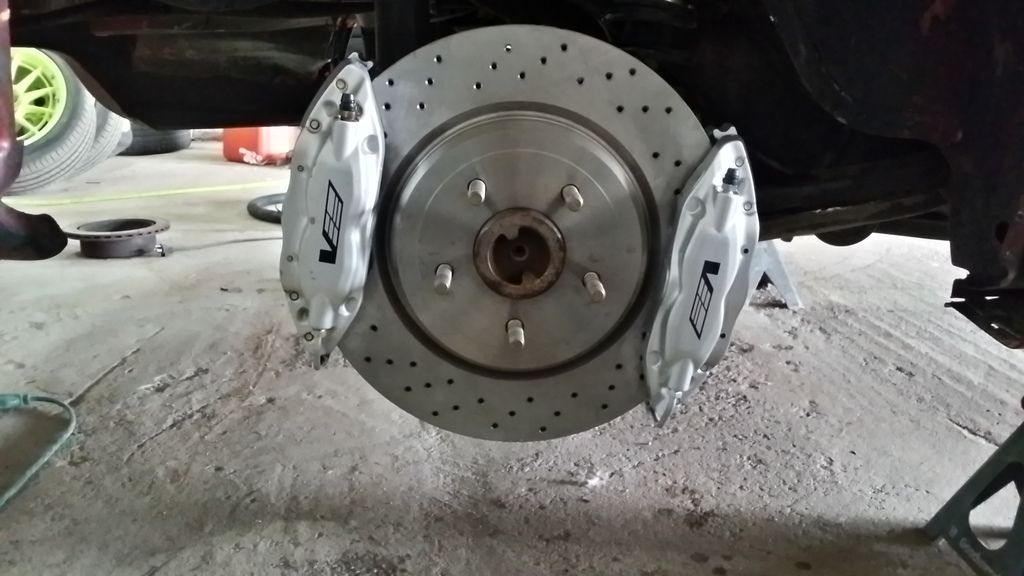 This kit allows you to run a second CTS-V/Camaro caliper to match your already awesome brake upgrade. If you use the factory handbrake, the kit is setup to work with or without the use of the factory e-brake and in tandem with the existing rear ITSME4G63 brake kit.The brackets are very well made by someone we all already trust, ITSME4G63.
Eric, how awesome is this kit?
Extremely.
I have combined this kit with an ASD hydro, 7/8" Wilwood master cylinder along with a set of Carbotech XP10 pads. The brakes lock literally with the flick of the wrist, not the 4-6 inch pull back as with the stock twin caliper setup. The feel is very firm in the hand and VERY responsive.
I had the awesome opportunity of testing ITSME4G63's prototype kit in a Phoenix drift event. Over 100+mph entries at the end of the night and the kit didn't even break a sweat.
How hard is the install?
Easy as pie. If you can change your brake pads, you can install this kit. Full bolt on kit with no grinding, welding or dynamite involved.
Overall ITSME4G63 made an awesome kit.
Do you need the expensive brake pads?
No, the original pads are pretty awesome themselves. They'll have no problem locking them up.
Do I recommend them?
Yes. A pad with an aggressive initial bite will be your best friend.
Well I hope this reaches out to all of my GTO drifting friends and gives you a more improved solution to your handbrake problems.
Pedal down!