Ok peeps-
As you can see there has been a bit of a change here. VerticalScope (the forum owners) have been deploying the Xenforo platform across all their forums and it was finally our turn to migrate there from the old VBulletin. This was a management decision, we on the moderation staff had nothing to do with it.
I've asked for this thread to be left in place for discussion of the new format. Please keep it civil (even the bitching) and take the opportunity to offer serious constructive criticism, it will be noted.
Just don't ask for it to be changed back, not happening.
NOTE: Not monitored by VS staff, if you want to share feedback with us, ask a question please use this thread: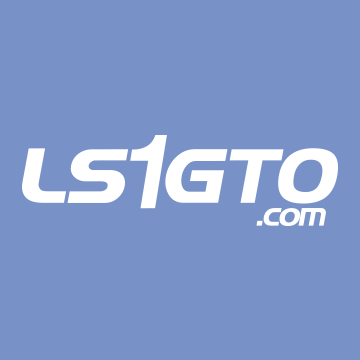 Dear Community Members, We are excited to announce that we are live on our new forum platform! We have been working hard over the past few months with a leading design and product firm to deliver a cleaner, faster and more engaging experience for you. We have leveraged XenForo tools and...
www.ls1gto.com