*** Please only do this at your own risk. This worked perfect for me but I can not be held responsible if you do not do it correctly and screw up the wheel.***
*** If you dont feel comfortable doing it this way or don't think it is the right way just dont do it.***
I am sure that this same method could be used on any aluminum wheel.
Tools needed:
Router (I used one with a 1/2 arbor)
Bosch 85653M Carbide tipped Router Bit with bearing or equivelent $18 on ebay.
(pic shows it with the protective wax on it before using)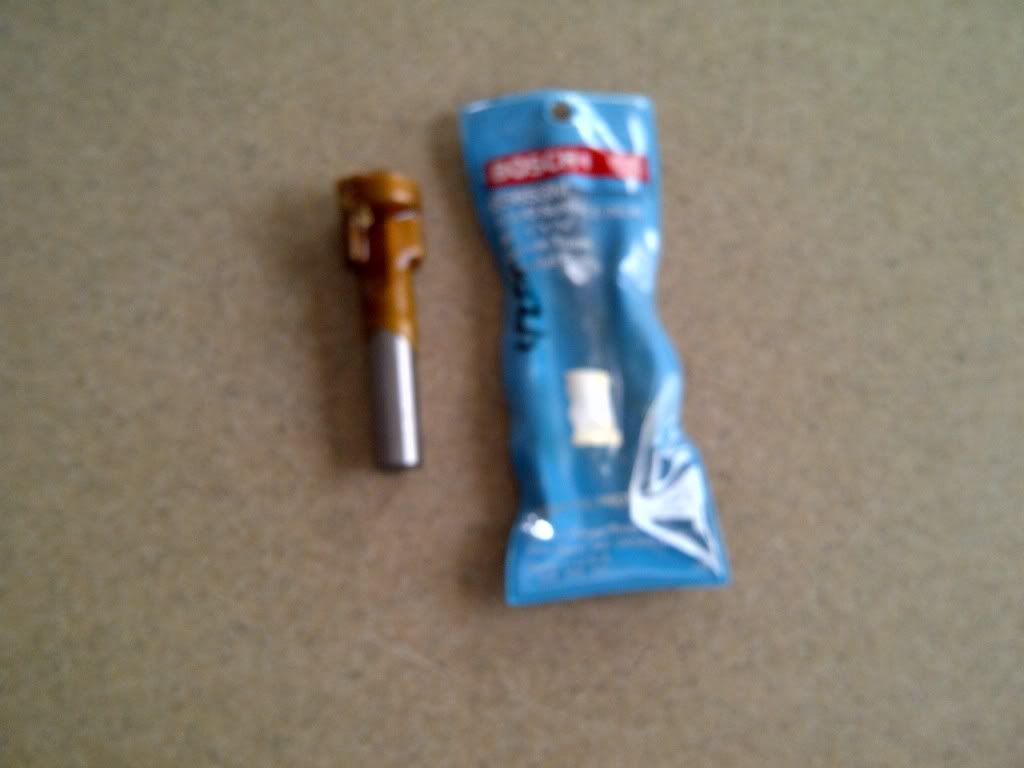 Determine how much needs to be removed. The center of the G8 is beveled so you can determine how much should be removed by how deep you set the bit. I set the bit about 10mm deep. The end of the bearing was at about 20mm as you can see in the picture. This gave me a finished bore of roughly 69.5 to 70mm. If you want to make the hole tighter then just set the bit so it doesn't extend as far from the router base. Always go shorter first as you can always cut more but you can't put it back.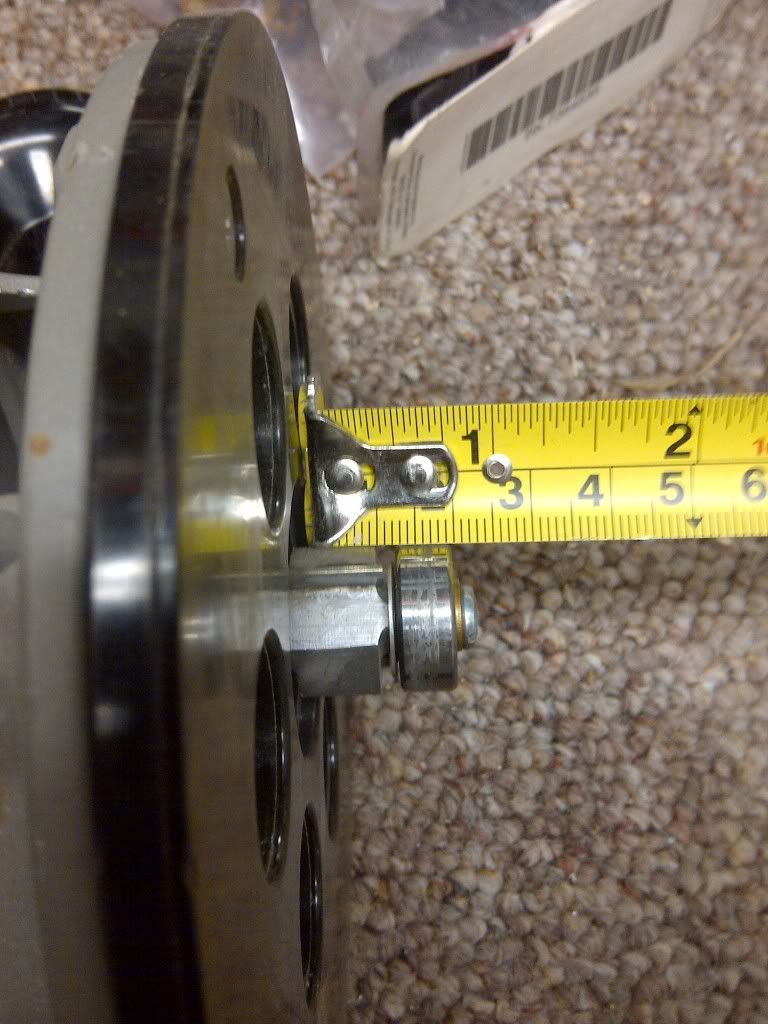 Turn the wheel so the face of it is against the floor. Then place the router in the center of the wheel hub hole. Turn the router on and then making sure the router stays flat against the wheel, start cutting in a CLOCKWISE direction. It took me no more than 45 seconds to make the cut.
Once you are done you will end up with a wheel that looks like this from the back side.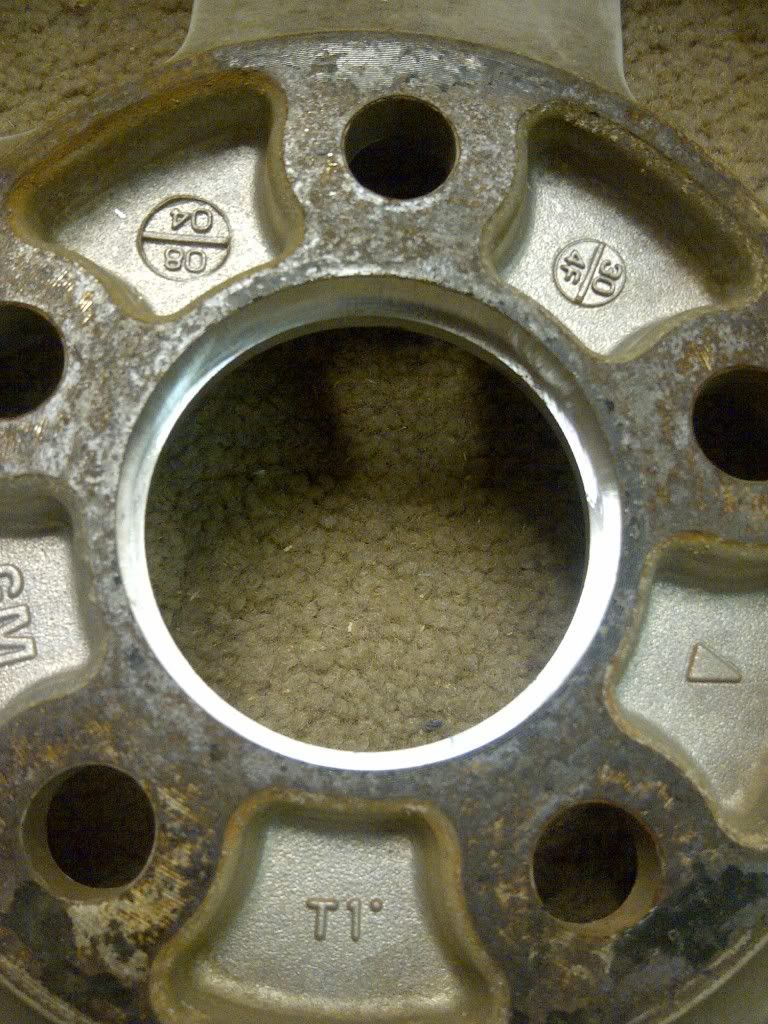 Here is the front of the wheels. You cannot even tell from this side that this wheel has been altered.
It took me about 15 minutes to do all 4 wheels. Here is the pile of aluminum I had left.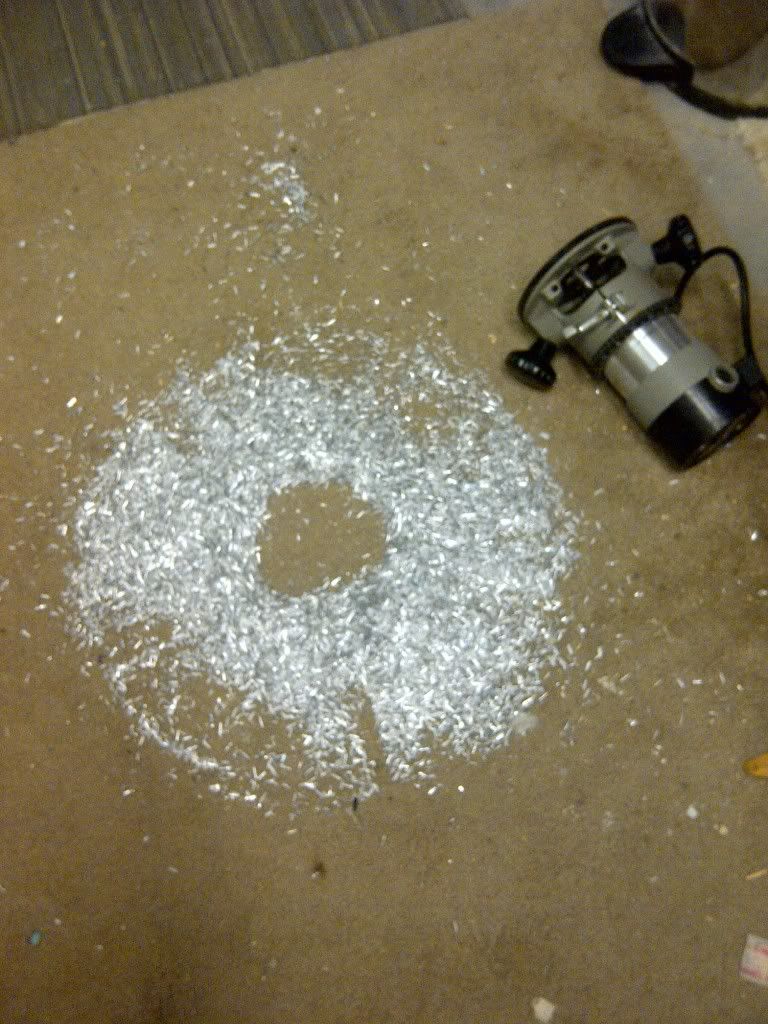 Here is the picture of one of the wheels on the car. It fits great.
This last picture is of what the wheel looks like on the hub to give you an idea of how close the fit was. It could probably be a little tighter but after 100 ft/lbs of torque on the lug nuts it was perfectly centered. As you can see the factory bulge nut is the way to go since the lug holes are bigger on the G8 wheel.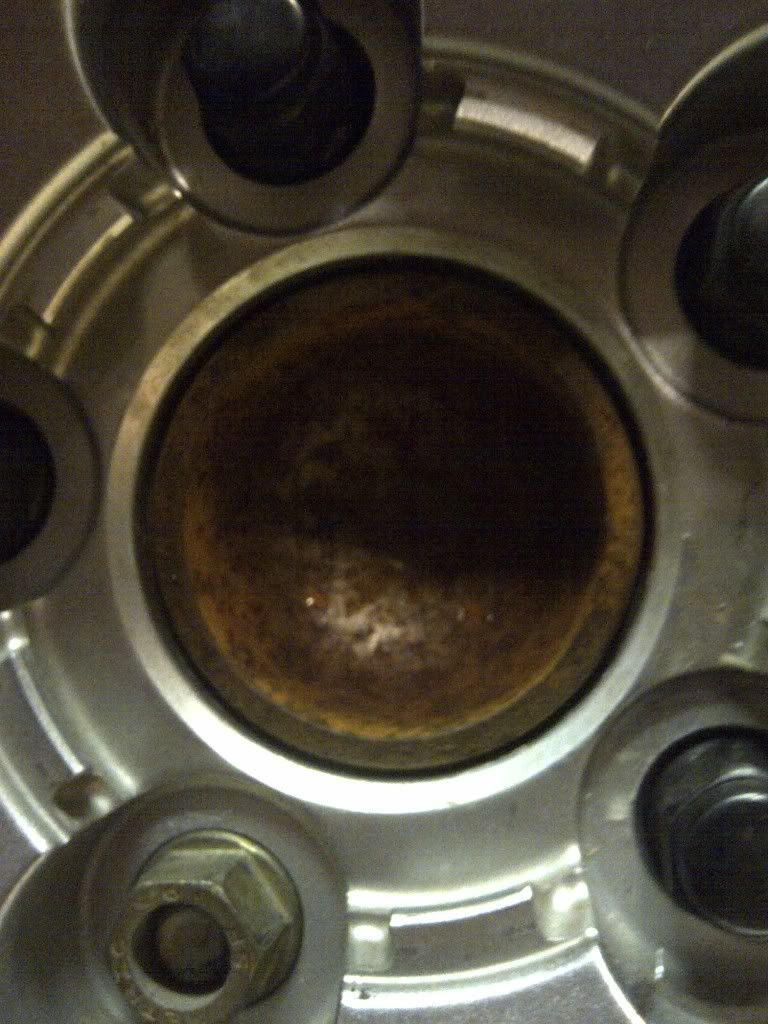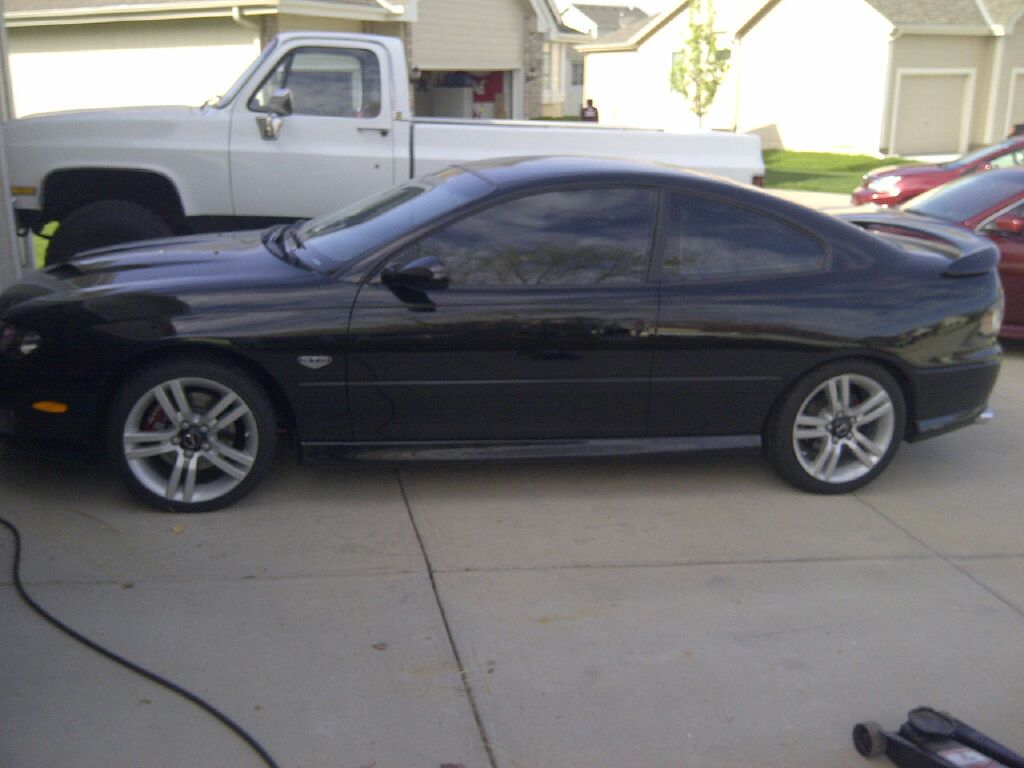 I hope this helps somebody. I stole this idea from a guy over on a S10 forum. If you search you tube he has made a nice video of the whole procees. I think the bit he used might have worked better but I could not find that bit.
Here is the link:
Sorry if any pics are crappy. I took them with my Blackberry.