Here's a little write up on the process to get the fbody slave to fit the GTO's. I've noticed a ton of people asking about this, and, since I send the fbody slave with my Premium Monster Clutch kits I figured this would be a good time to break it down for you guys.
Here's the two slave cylinders side by side, as you can see the only differences in these is the main inlet fitting. The fbody uses a quick disconnect style and the GTO uses a screw fitting, follow along and I'll show you how easy it is to swap these out.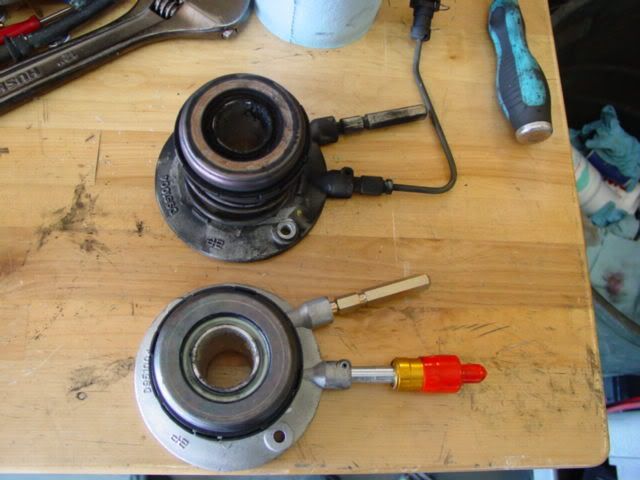 Drive this retaining pin out, don't lose the pin! It will be reused when installing the stock fitting.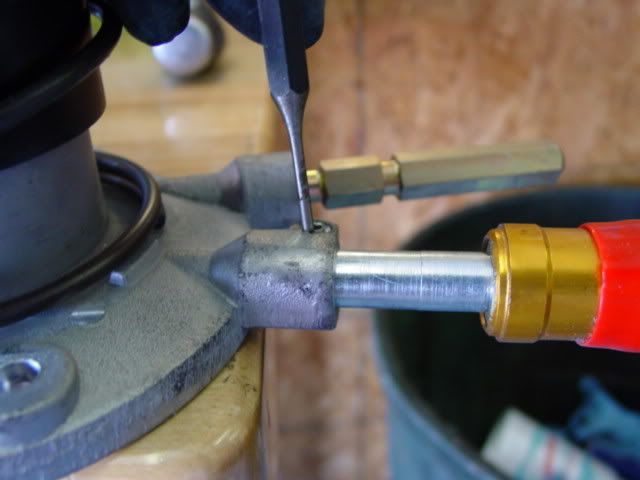 Seperate the fitting from the slave and keep the new oring.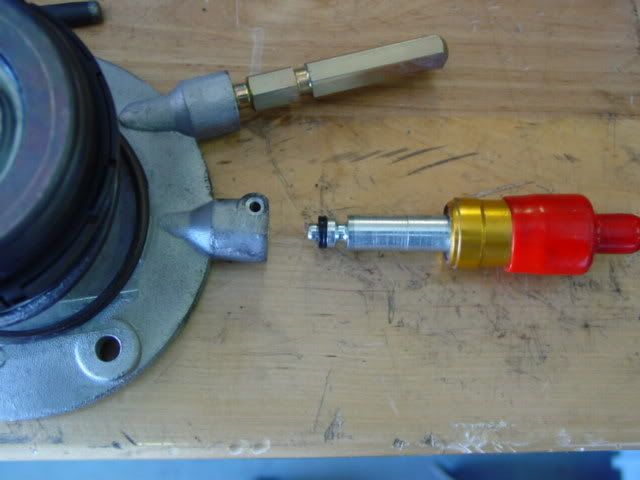 Here's what the stock GTO setup looks like...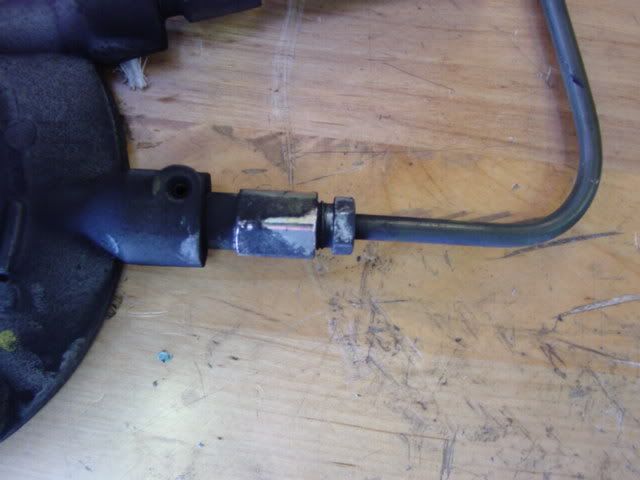 Seperate the line and remove the fitting.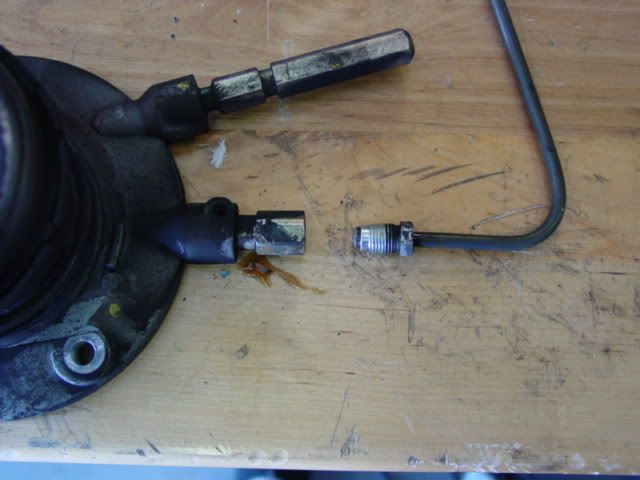 Clean the fitting and install the new oring on the end, then install it into the new slave and drive the pin back in.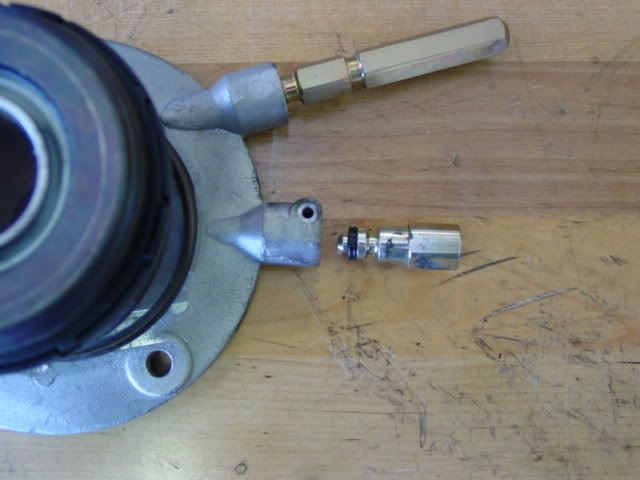 New fitting installed on the new slave.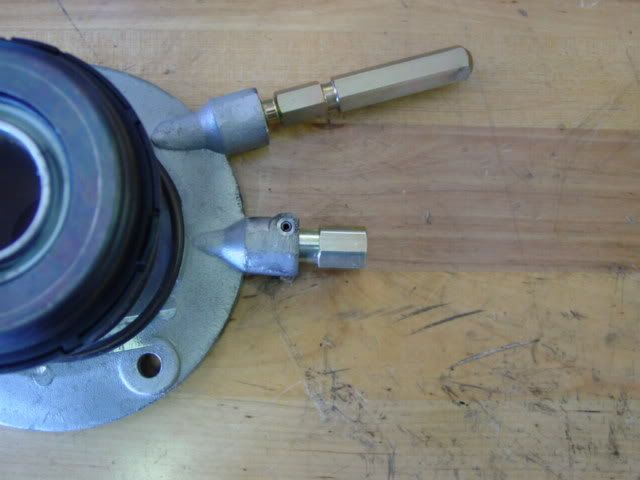 New slave cylinder assembly installed on the transmission.
If you are installing a remote bleeder here is the fitting that allows you to install it.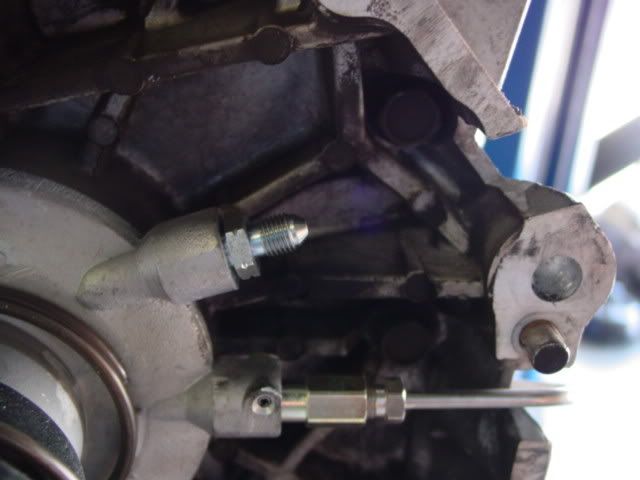 And here is the remote bleeder installed, the transmission is now ready to go back in!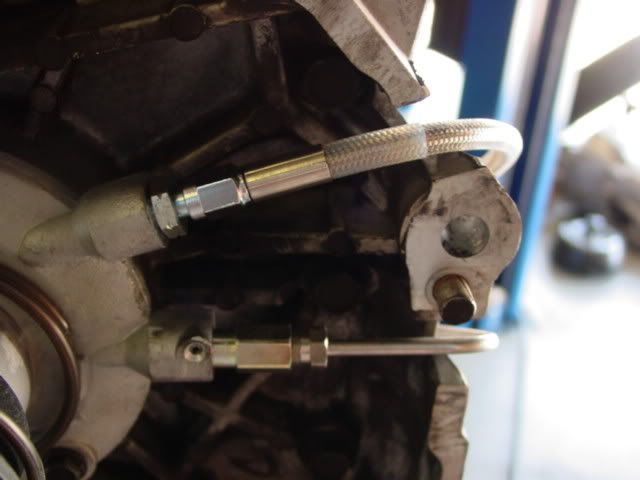 I hope this helps you guys and gals with the installation. This is a very easy thing to do if you just take your time and follow these steps. I can't stress enough that you must reuse the new oring and not the old oring, if you fail to do this it will leak!
Steve Addison
SNL Performance/Monster Clutch Co.
817-750-2000