Discussion Starter
·
#1
·
Hello everyone,
My name is Mitch and I'd like to re-introduce Pulstar Spark Plugs to your forum. I understand that we're not a new face around here, but due to a recent company revision I'll be taking over as the new forum representative on your message boards. As a current site sponsor, I would like to address a few things concerning our current overall status on your forum.
First and foremost, I am writing to express my sincerest apologies if there have been any sort of conflict relationships with Pulstar Spark Plugs in the past. Our reputation is very important to us, and I'm here to ensure that your entire community has a positive experience with our company from this moment forward. Coincidentally, we just launched our new how it works video. It features actual footage of Pulstar's plasma-forming pulse and improved fuel burn captured by AVL, a certified testing laboratory frequently used by most major automotive manufacturers.
You can watch it
here
We developed this video in order to clearly explain and highlight complex subjects such as plasma physics, energy compression, and nano-plasma combustion chemistry to the general public. Our technical advisory committee helped us with this video. As you can already imagine, it contains some pretty complex science that needs to be understandable if you don't happen to be a plasma physicist. Dr Claude Phipps (who actually is a plasma physicist and received his degrees from MIT and Stanford) alongside with Dr Tim Jacobs (the undergraduate program director and assistant professor in the Department of Mechanical Engineering at Texas A&M University) lent us their expertise for this video. You can learn more about it
here
. Hopefully this will serve to answer any questions or concerns you might have.
Before you continue any further, listen up. I've been where you guys are. I know that there is nothing more annoying than a vendor that doesn't interact with the community at all. Or even a vendor that has nothing relevant to contribute to the site and instead ends up cluttering it. Long story short, I'm here to change all of that. For those that are interested, I'd like to start things off fresh and take this moment to tell you all a little bit about myself. Like many of you, I'm a car enthusiast at heart. Ever since I could remember, I've always had a deep passion towards the automotive world and I'm so unbelievably proud to be a part of it. I currently reside in Albuquerque, NM where our company (Enerpulse, Inc.) is located.
My ride is a 2007 VQ35HR 350z. I haven't done much to the car yet, but I have a lot planned for it. At the moment, I'm running a N/A setup with just intakes & exhaust. Cosmetically, I've done a few things but I'll let the pictures do most of the talking here.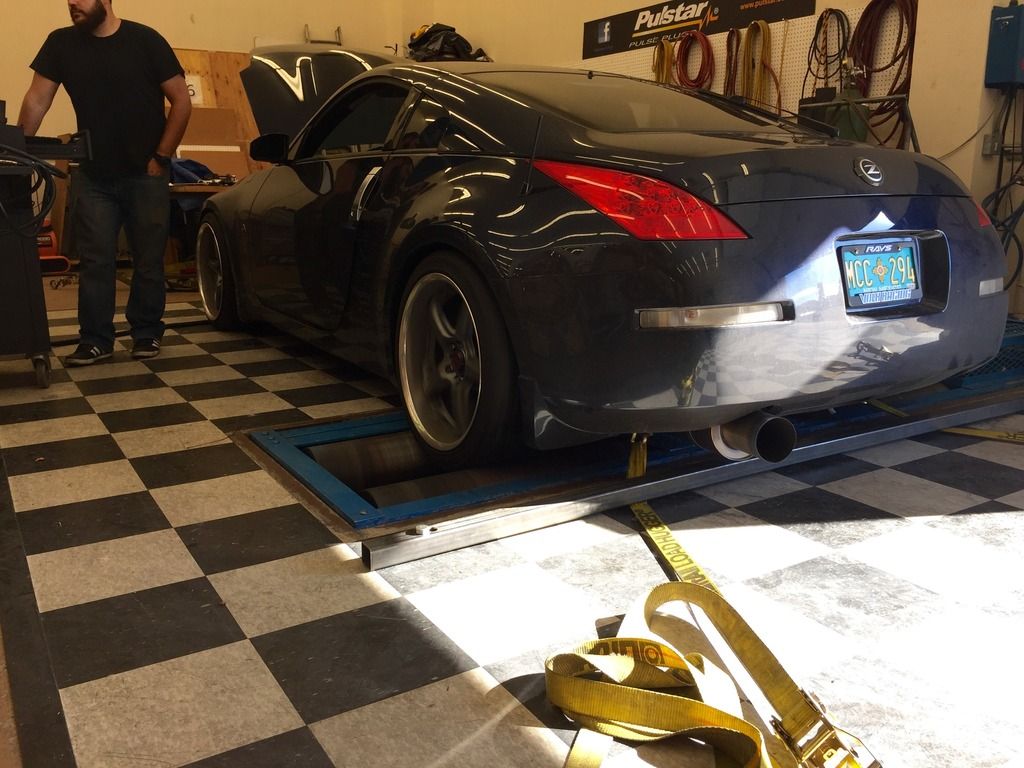 It's really difficult and expensive to make power on a N/A setup with this platform. Trying to find the best bang for your buck after I/H/E is a daunting task, so I knew it was time to try out a set of our Pulstar plugs. Needless to say, I decided to take advantage of this amazing opportunity and so far I'm really enjoying the whole experience!
After installation, there was a pretty noticeable difference in throttle response and the idle issue that has plagued me for a while was finally fixed which made me really happy. In a few weeks I plan on getting a tune to see how well everything comes together! With my naturally aspirated setup, I'm aiming for ~300rwhp (or close to it). I plan on posting a new thread when that time comes if any of you are curious as to what happens, so stay tuned for that!
Your support and continued partnership means a lot to us. If you have any questions, please don't hesitate to post below or PM me directly. I'll do my best to reply back to you ASAP! Once again, thank you
Sincerely,
-
[email protected]
______________________________
Website :
https://www.pulstar.com/
Facebook :
https://www.facebook.com/followpulstar
Twitter :
https://twitter.com/OfficialPulstar
YouTube :
http://www.youtube.com/pulstarpulseplugs