Discussion Starter
•
#1
•
Hello folks, Jeremy Formato is looking for a return to
Orlando September 5th
for tuning and install ported intakes and throttle bodies.
Please call us at 813 476 7364 to schedule a time to have your vehicle tuned. We do require a $100.00 deposit to secure your spot. We accept Visa, MC, and American Express or you can PayPal at:
[email protected]
A6 Tuning info in here!:
http://forums.corvetteforum.com/c6-tech-performance/2641923-taking-your-a6-to-the-next-level-tuning-to-have-the-best-of-both-worlds.html
The cost of dyno tuning is $400 + $85/hr for the dyno. If you are just looking for a street tune he can also do that for $300 w/ WB o2. We work very hard and are extremely thorough to make sure every vehicle is perfect and you are completely satisfied.
We can also have available our ported (stage 1 or 2) intake manifolds and throttle bodies to be installed with or with out a tune, just let us know what works best for you. The labor to install these is no charge whether you are getting tuned or not, but we need to know when you are scheduling your time slot.
Based on a core exchange the Stage 2 intake manifold is currently $375.00, a stage 1 is $300.00, and if you add a ported throttle body, it's an additional $100.00.
http://forums.corvetteforum.com/c6-tech-performance/2618883-intake-and-throttle-body-porting-special-is-back-on.html
Horsepower and torque gains are always fluctuating based on the particular vehicle and its level of modifications, but on average when tuned here is what can be expected over stock :
Stage 1 LS2 - 11 rwhp/13rwtq
Stage 1 LS3 - 10 rwhp/12rwtq
Stage 1 LS7 - 17rwhp/19rwtq
Stage 2 LS2 - 17 rwhp/19rwtq
Stage 2 LS3 - 14 rwhp/19rwtq
Stage 2 LS7- 21 rwhp/23rwtq
On the LS2's and 7's in particular, with Jeremy's tuning we have seen 30 rwhp and 30rwtq gains.
Here are some of the results from the last Gettysburg trip:
07 C6 M6 410 gears, Fasterproms ported intake manifold, 228/232 cam, base line. Then TFS heads only change and retuned. 477 rwhp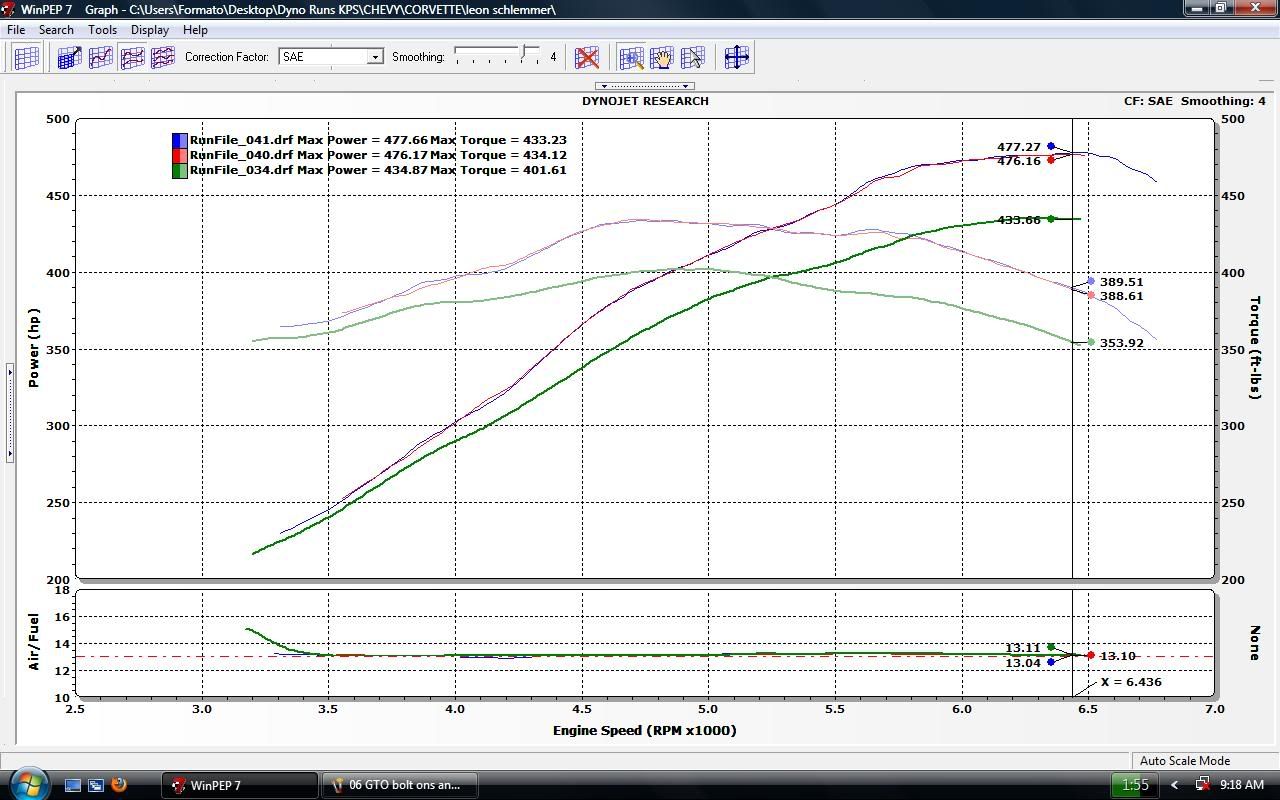 06 GTO M6 ported FAST, Vararam intake, 238/242 cam, 1 7/8" headers, full exhaust. Very stout stock cubed car with stock like drive ability.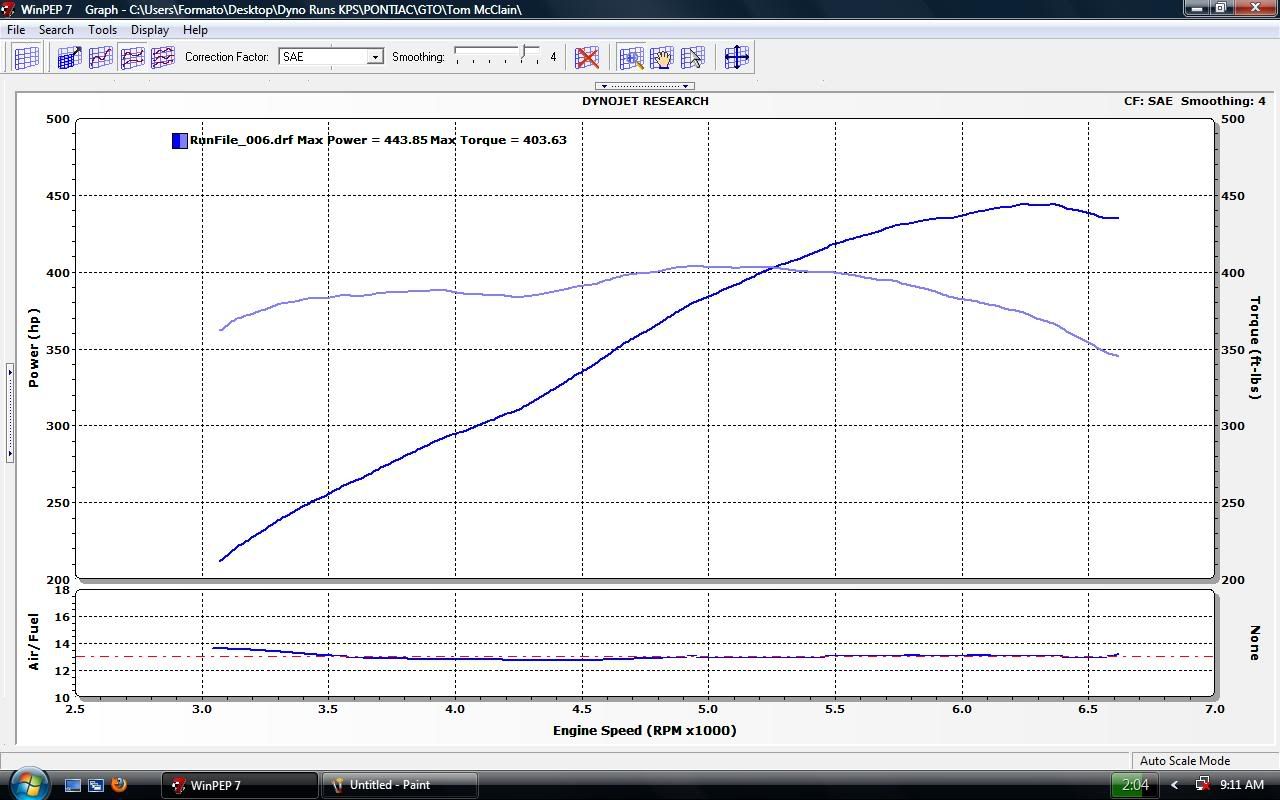 06 M6 GTO with stage 1 Fasterproms ported intake, headers, cat back and stock air box baseline. Stage 2 intake manifold and Vararam cold air induction. Highest dynoing bolt on GTO I've tuned, that broke my 393 rwhp personal best.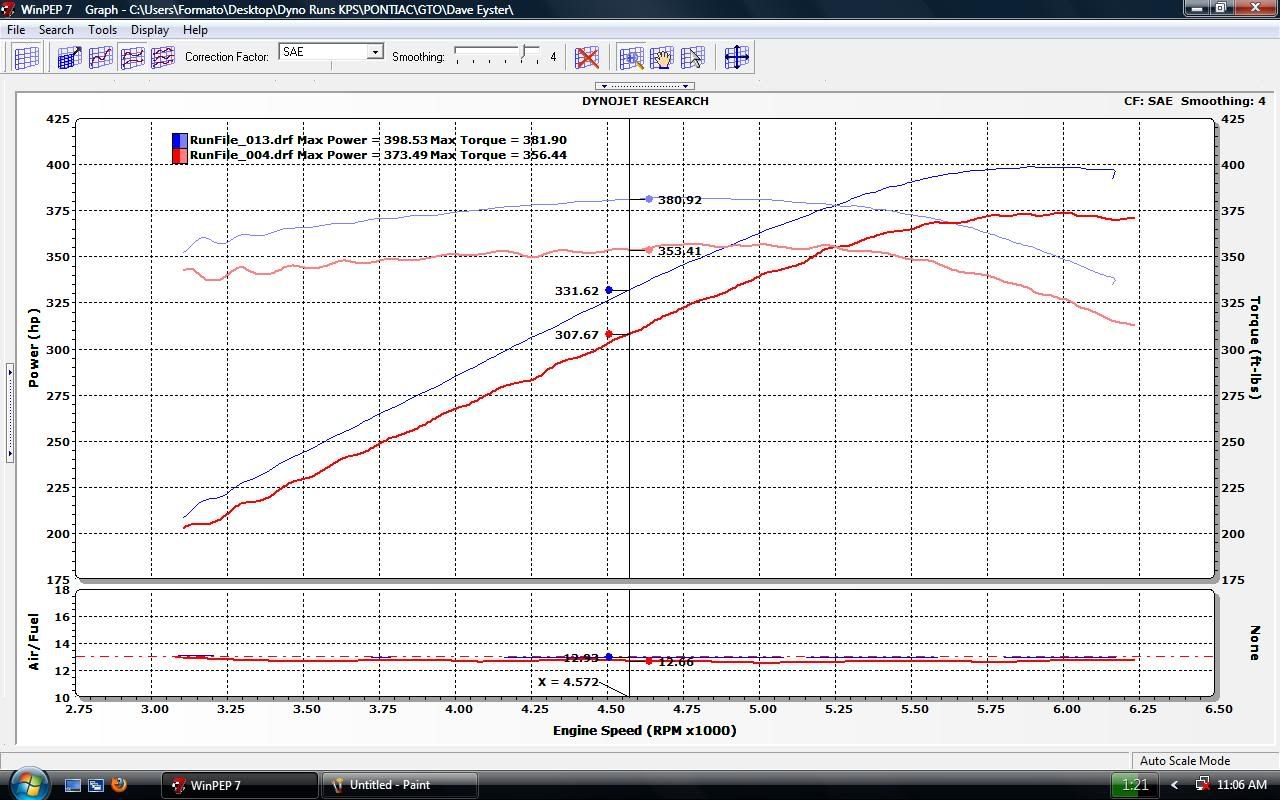 2010 SS L99 with cai and cat back - highest dynoing L99 with out headers. Dramatically revised transmission tune with excellent over all results.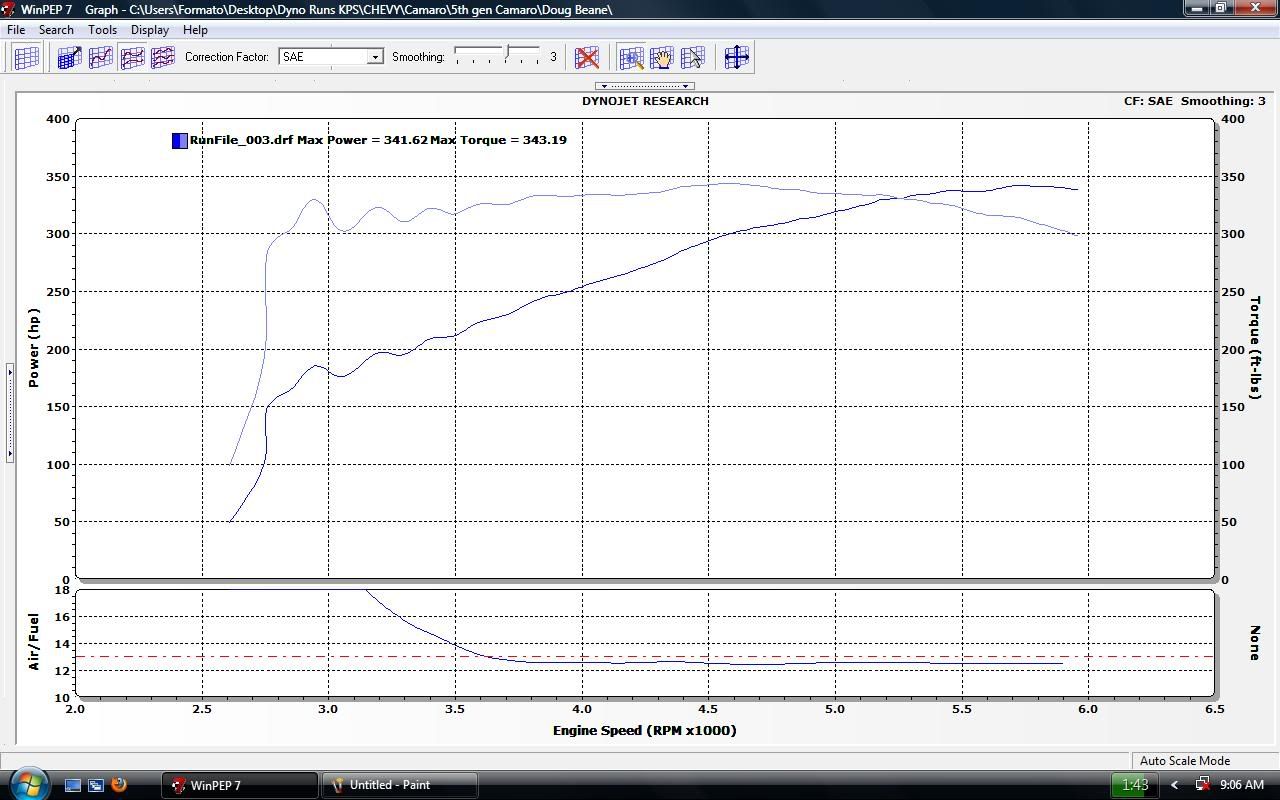 2010 SS 1,500 mile M6 2010 Camaro Kenny Bell mammoth blower 8 psi, 226/232 cam 1 7/8" headers. 587 whp and 500 lb/ft of torque at 3300rpm.

04 GTO M6 - Flow Tech street sweeper cam base line, then Fasterproms ported FAST 92, CNC ported LSx cylinder heads.
Stock bottom end 01 Fbody - blower cam with 317 heads and 11lbs of boost. Ran out of fuel, but very solid for a stock bottom end.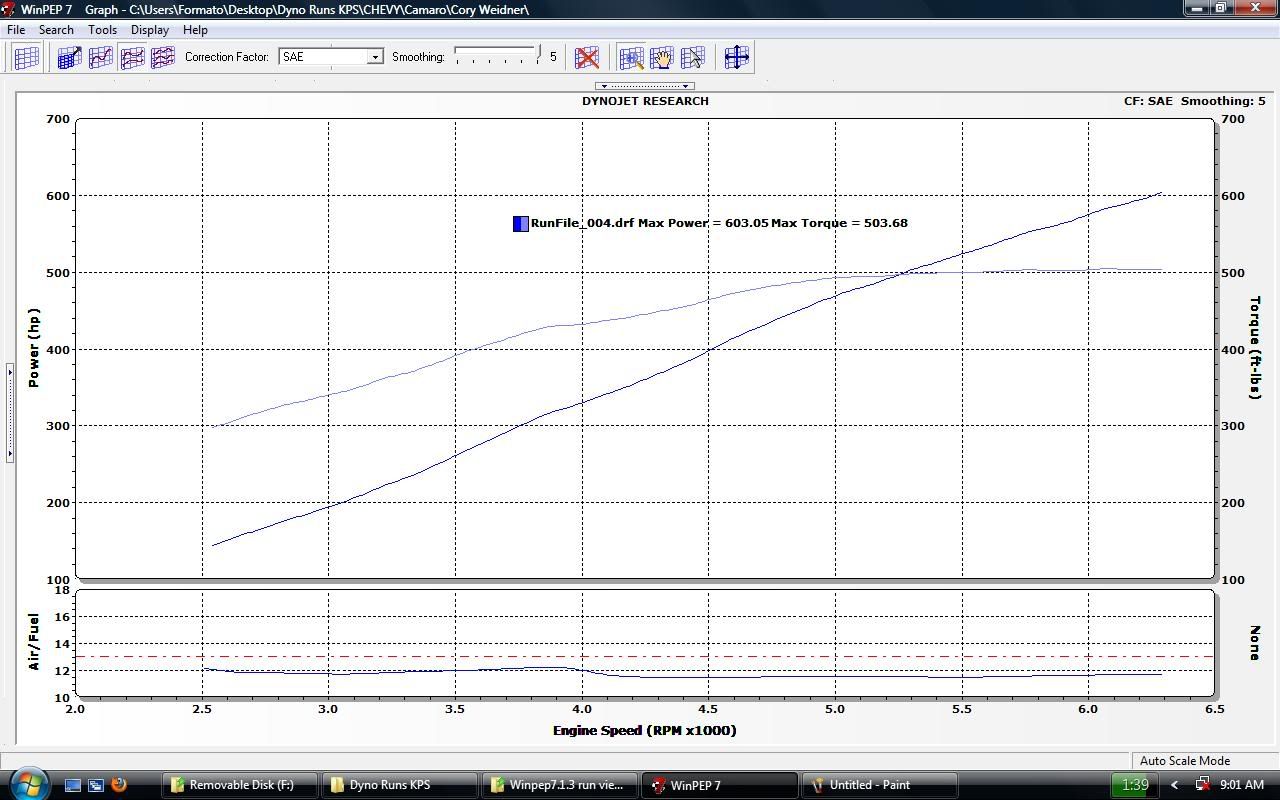 Jeremy Formato Tuning Info:
We are here to optimize the tuning of your LSx based vehicle. We also offer power packages that will meet your performance goals. We help you select the best parts that will give the best bang for the buck and make the right combination custom tailored for YOUR application. We are extremely thorough and precise in our tuning and go much farther into the code than other tuners. We tune the vehicle from idle, through wide open throttle, and as aggressively as you want to optimize the vehicles full potential for power and fuel efficiency without sacrificing any longevity. We inform each and every customer of exactly what is going on with the vehicle and explain what certain tables do and how to improve the vehicle. We have ported throttle bodies and intake manifolds with repeatable Dyno proven results. We try our best to offer the most aggressively ported manifolds money can buy. We test on the Dyno as well as the street to make sure everything is safe and dialed in 100%.
With our custom tuning we address many of the limitations the factory has placed on the vehicle. GMs minimum of 91OCT fuel allows us to gain power if we are using a fuel of greater octane. Later model vehicles lose a vast amount of power as they heat up, we combat this and make them much more consistently powerful. You don't have to be racing to enjoy what we can do for you. Daily drivers can still have a bit more fun on your daily commute . If it's the pesky 1 to 4 skip shift, the hot coolant temp, lack of power, fuel economy or throttle response, slow or soft trans shifts, shift points, WE CAN HELP.
The car will accelerate much smoother and effortlessly, it will have sharper response and more power when we optimize the tune.
With a ported throttle body, you will feel greatly improved throttle response and in the bottom end/mid range a strong seat of the pants increase. Many liken the difference to taking about 350lbs out of the vehicle. It truly makes the car much more fun to drive. Our Manifolds are very thoroughly ported not only in the runners but also much of the plenum and TB flange are enlarged in order to support more airflow from idle, thru the upper RPMs. The larger the air reservoir is, the less likely it is to deplete the greater volume in the upper RPMs. Hence the difference of the '00 LS1 intake vs the '01 LS6 intake, a small plenum volume change gained 10RWHP and 10RWTQ.
We also port LSX FAST manifolds. We have been modifying our LSX manifolds more extensively than our competitors and found more power in certain areas that others do not touch. We open the TB flanges as well as reshape the bell-mouth port entry and increase plenum volume, resulting in a minimum average gain of10RWHP and 10RWTQ avg. gain over non ported FAST's.
LS1's and LS6's are not ported, as we have seen no measurable gains in porting these intakes, the runners and plenum are thin and without obstruction. If an upgrade is desired we suggest the FAST LSX manifold for '01-04 model years or an 01-04 manifold for 97-00 model years.

We have been tuning for over 11 years and have tuned literally thousands of LSX based vehicles from stock to 1100HP. We are based in FL but travel all around the country Dyno tuning and porting. We know what it takes to make a ROCK SOLID COMBO with best TQ and smoothness. Please feel free to call us and ask ANY questions; basic to advanced tough questions. If we don't know we will find out. We are honest and will do our best to make you happy with all the work we do!
Please go and check out our YouTube Channel and view some of our videos of our work.
http://www.youtube.com/user/Fasterproms1?feature=guide