I decided now that I have the "go", that it's time for a little "show". My car has been needing a little TLC for a while because I've been neglecting it by worrying about go fast parts. I decided I wanted to ceramic coat it. Well after doing some research and watching some review videos, I've changed my mind, for now. I came across a video on accident that was showing 30 something waxes, polymers and ceramic coatings on a hood left out in the weather for a year. I was amazed to see that an $8 polymer kept up with the best of them. My grandfather years ago (he passed away
a few years ago) told me that my finish was a really good and long lasting wax. I laughed and wrote it off because he was a tightwad with his money. I continued to buy more expensive stuff through the years, always to be disappointed. Whether it be application difficulty, excessive dust, or hard to remove....they all never lasted no matter what. I'll admit, I'm lazy when it comes to detailing. I hate it, until I start. Then I get into it. But anyways, I decided to give that cheap stuff a shot after reading numerous numerous reviews on it. Including on amazon. More on that in a minute.
So I wanted an easy as possible job so I picked up some items to make my job easier that I'd like to mention. I do want to drag my pressure washer out every time I was, so I picked up a fruits foam gun that hooks to a hose. For $40 this little ***el works perfect. The gun detached from the soap tank for quick rinsing. The soap tank also rotated so it always hangs down causing less fatigue. Next I picked up a griots synthetic clay sponge. Awesome. Made the job go much much faster. Works well, just follow directions. I already had a Ryobi cordless orbital 10" buffer. Love that thing. Use it to apply wax and makes removing it much easier. And my cheapie harbor freight variable speed grinder that doubles as a buffer. I had to buff the hood with some 3m rubbing compound. I also had to spot polish some scratches in hard to reach areas. I had a Milwaukee 12v mini drill and a small buffing pad for that.
The nu finish went on easy. Probably one of the easiest waxes I've used. (Not really was esc but I'm gonna call it that for ease of explanation). It wipes on easy and comes off easy with minimal dust. Big plus there. Make sure you don't let it dry long, if you do it's harder to remove. I may have used a little much st times making mine harder to come off in some places. I just finish this job which took me about 5 hours. I'm extremely impressed with the results. I've paid to have my car don't professionally twice (clay bar and wax) and it did not turn out this nice. The paint on most of the car looks like a new car. I'm going to update this threat periodically to let you guys know how long this wax actually lasts. Check it.....pics do no justice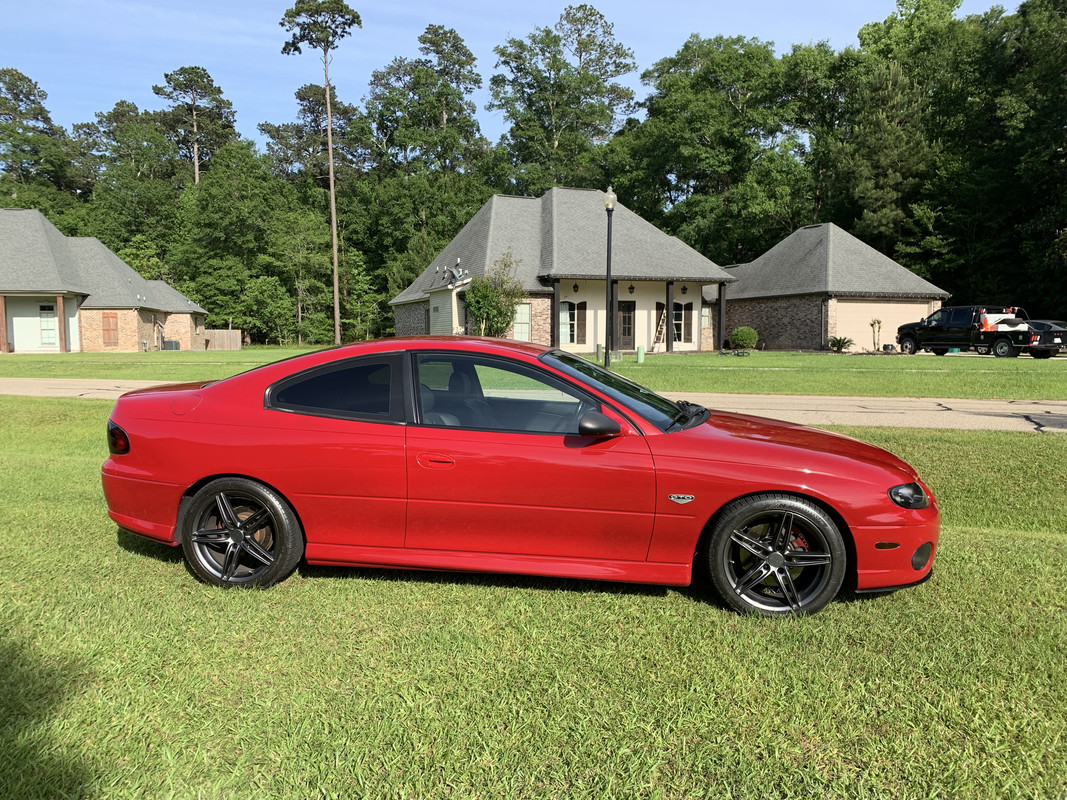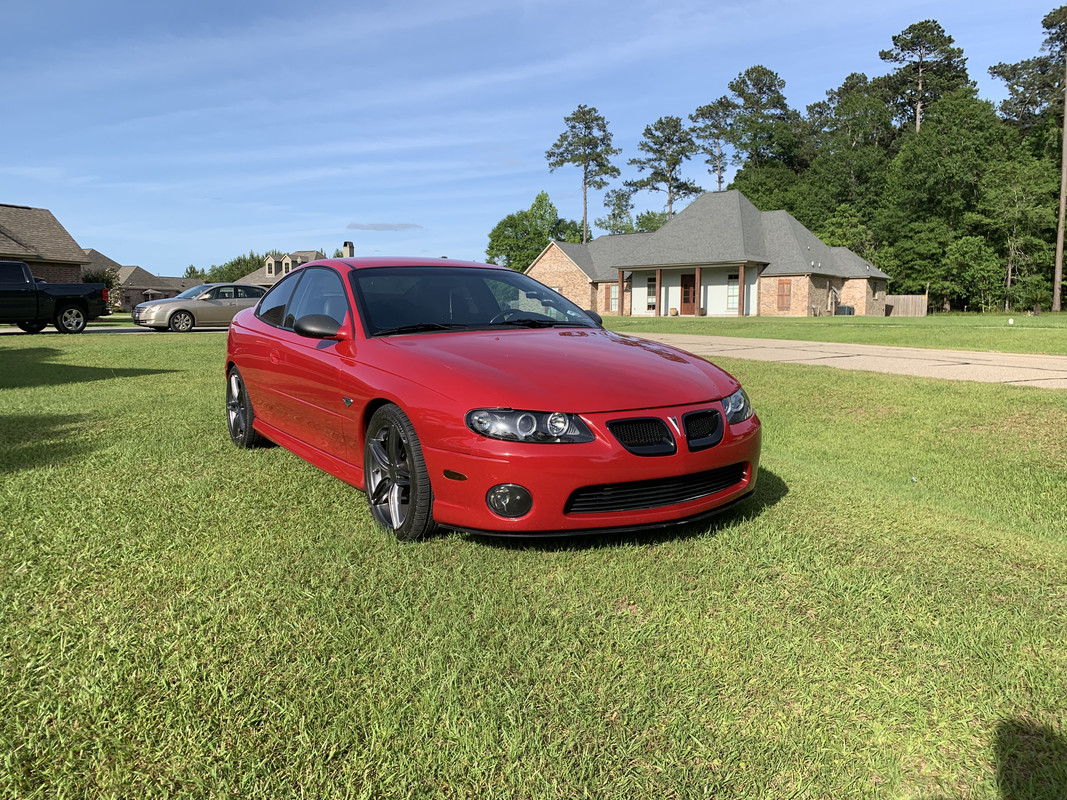 How can I not post a underhood pic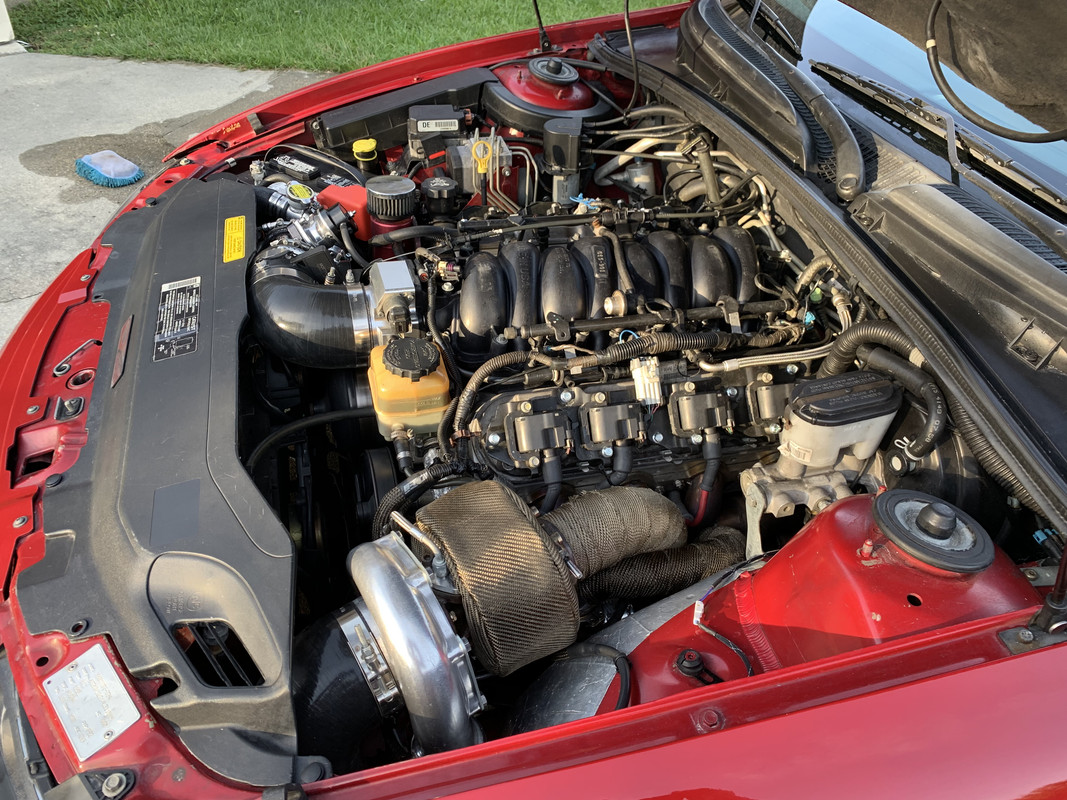 Video
[url]https://youtu.be/Uvf9CU9k6yA
[/URL]