Discussion Starter
•
#1
•
Well...I just did the most thorough cleaning I have done on a car EVER. I am one to clean my GTO quite often, I just, unfortunately, don't seem to ever have the opportunity to ever get the whole car on the same page by detailing everything properly. Working retail, being in Texas heat, and not having a garage can do that. Usually its claybar and wax, with a quick wash of the wheels and tires. Or it is vaccuming, cleaning, conditioning, protecting the interior, with just a detail spray on the outside...you get the idea. This time I went at it at around 10:45 p.m. and put the last of the products where they belong at 5:30 a.m. I actually did all of this (kind in this order)
1. Washed
2. Clayed
3. Polished
4. Waxed
5. Toothbrush cleaned the wheels (though I didn't get as far inside of the wheel as I needed to)
6. Cleaned the tires
7. Inside and outside window cleaning
8. Cleaned/conditioned the leather
9. Armorall the interior
10. Vaccum
11. Cleaned the engine/engine bay
12. Probably some other stuff that I am too tired to think of
I do all of these things fairly regularly (particularly the exterior treatment), but this was the first time they were all done at once. I do need to go to a car-wash to use one of those big vaccums, as my handy-vac started to lose suction. Anyways, here are some pictures! Had to use my crappy Sony point 'n shoot, the digital SLR is unavailable right now, so quality is kind of low. Opinions are very welcome.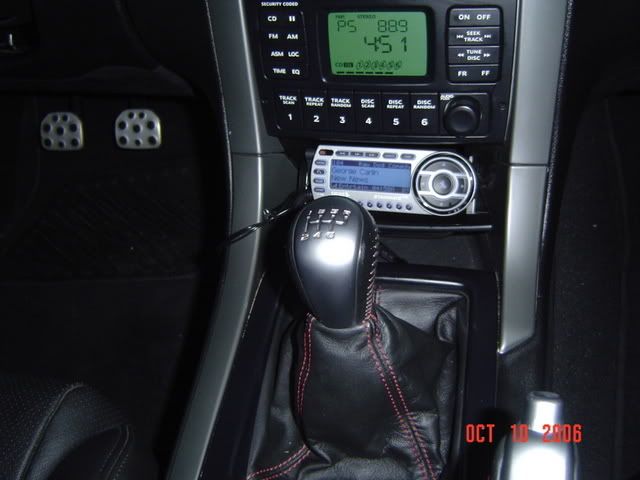 A look at my working conditions...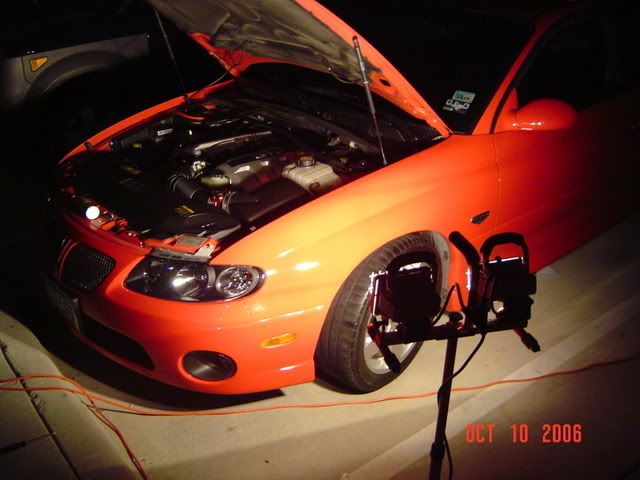 Even the tips got a little love from the clay and polish!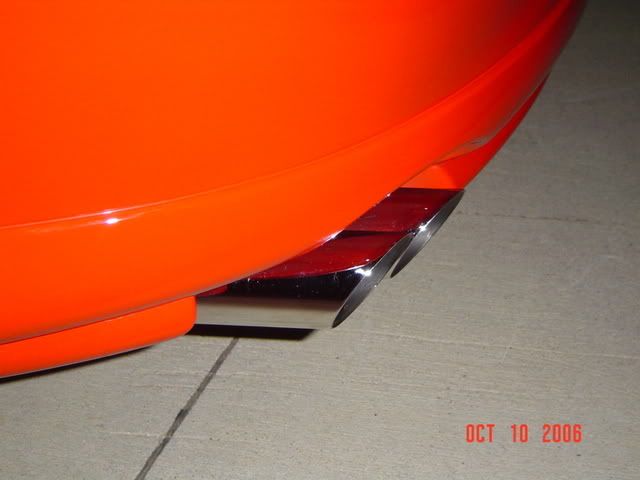 One "creative" picture that would have looked great with a decent camera.