After all the test fit (thanks GTOBOI) and the product finally arrived to our warehouse.
If you want a better review of the head light, please go to this link
CarPart4U New Halo Projector Headlight for GTO (Black / Chrome) in Production!!
for discussion.
Here are some pictures for the final product on the GTO. They have both black or chrome Available. Either With or Without H1 HID Kit available in either 6K (Blueish white) or 8K (Blue).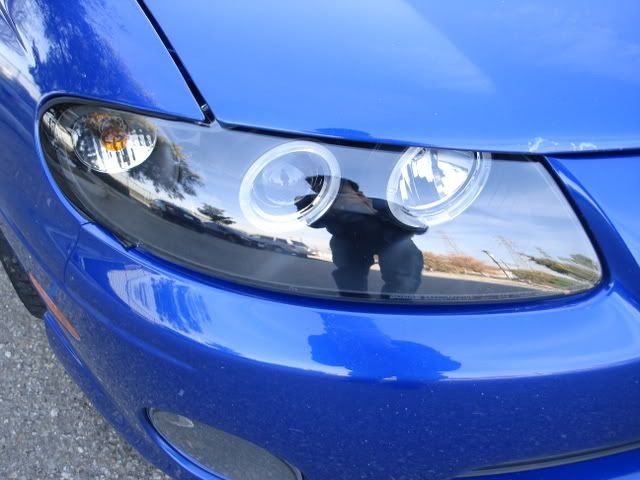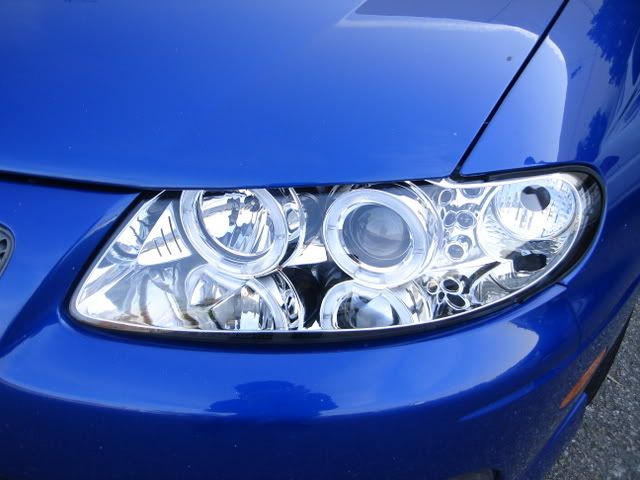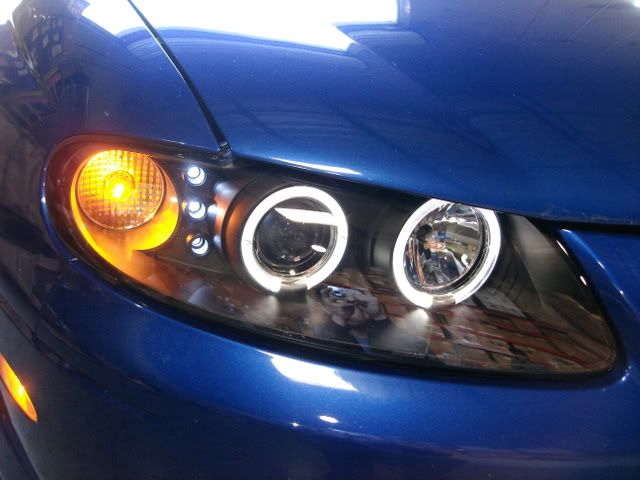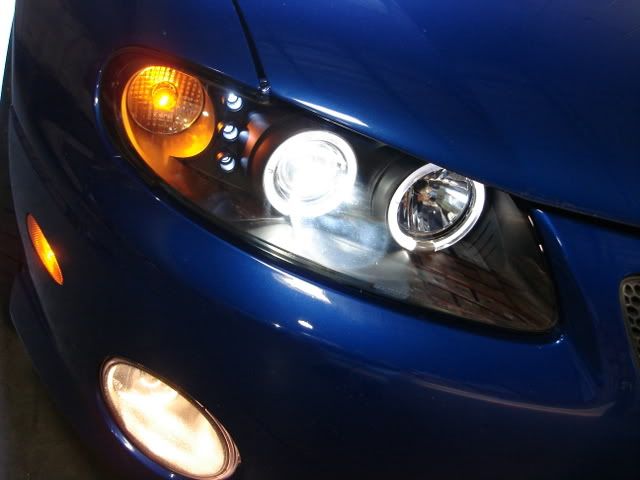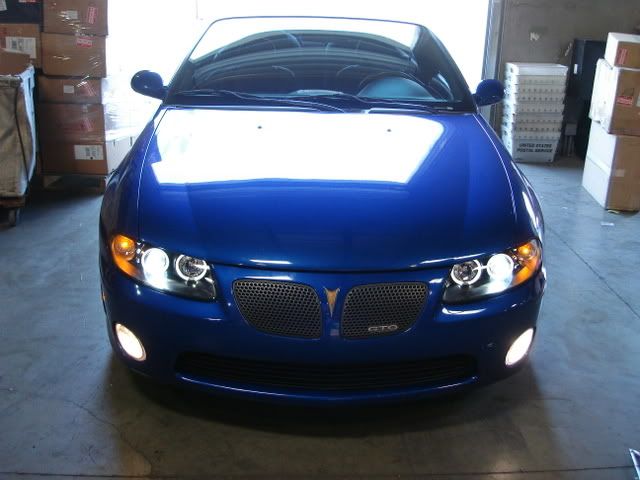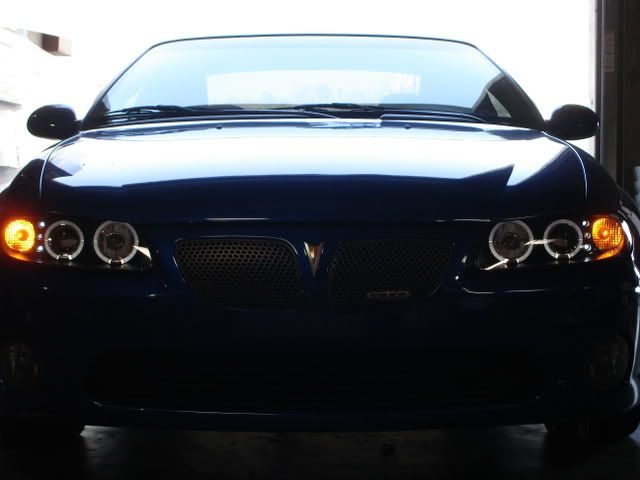 Here is the information for ordering the headlight.
Price and shipping:
As i stated, 298 dollars shipped per set without HID, 348 shipped with HID which come with either 6k or 8k H1 HID conversion kit. (recommend 6k since the lighting output will be brighter, also the legal issue for cops as well. 6k is blueish white, 8k is blue). All item will be shipped by UPS ground.
For the payment method we accept paypal, phone orders, Money orders or Creditcard. ( please regards to the GTO forum attention Ray)
For Paypal please send to
[email protected]
, it is $298/348 with the shipping to the lower 48 states, $10 more for HI, AK, GU, PR, VI, POBOX, APO, FPO, AA, AE, AP. International such as Canada or Europe have different shipping charges, please contact if you need a shipping quote.
For Phone orders, please call 1-626-688-0176, Speak with me (Ray) in regards to GTO projector head light. Make sure have your credit card info ready if you need to order.
For Money order can be made out to A.N.W. Group and please put a note contain your name, address, phone number and attention to GTO halo projector light attention Ray.
After sending the payment, please send me a pm, make sure have your name, address,contact phone number, color choice and HID choice of the head light along with your Payment transection ID. If you are using someone else's paypal, please pm me with their Name and your Forum ID so i can make sure the item is for you.
I will provide the tracking number and PM you the tracking number once the item have been shipped. Should take around 1 to 2 business days.
For return policy, due to any shipment damaged or defective, please contact me for an exchange. They will cover up to 90 days. HID Kit will have 1 year warranty. 3 Leds in the side will have life time warranty as well.
If anyone have questions, feel free to pm me or ask on the thread.
Here is the list of interest, please confirm which color you are getting and put next to your ID. I.E :
[email protected]
(Chrome with 6K HID), i will mark as paid once the payment is clear and mark as shipped once the item is shipped. And the tracking number will be available as well. Thank you once again and hope you guys enjoy this head light. Contact me to remove your name if you are no longer interested.
1. I H8 5_0 Stangs (Black no HID)
2. mclellan83 (black no HID)
Paid
3. xcoldx (chrome) with HID's)
4. gunslash (black with HID's)
5. hopkins2007 (black with HID's)
6. calclv4 (chrome with HID's)
7. IMB05GTO (Black with No HID's)
8. Lorider680 (black, no hid)
Paid
9. the kid (black with hid)
10. Boomer214 (Black w/ HIDs)
11. Airbornegoat (black with hids)
Paid
12. GTODD (black w/HID's)
Paid
13. Derkgird39 (black w/HID's)
Paid
14. 1INSANEGTO(black w/ 2 HID's)
15. killa3cam (pending color choice)
16.
17.
18.
19.
20.