I know this is a pretty old thread but I've had my xa coilovers on since spring of 2013 and recently noticed that one of my front shocks may have some oil leaking (very little at the moment) and I started thinking about replacements. I know I can just get replacement shocks individually, but maybe I could take the opportunity for an even better upgrade to the supercar coilovers. One question I have though: I read that the supercar version has bigger diameter shock tubes which makes them better and smoother, but does that cause lower wheel to shock clearance and reduce the maximum negative camber you can get relative to the normal xa coilovers?

Thanks!
Simeon
I think I've read the same somewhere but, if true, it doesn't seem to affect the outer diameter of the shock tube. See the following for my point of reference: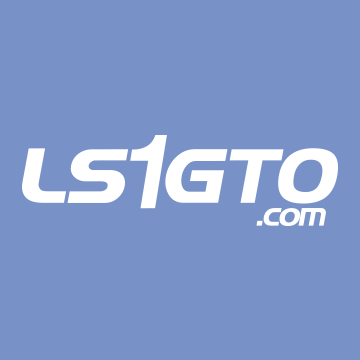 Nothing I've done is new, I just read what others have said and applied it to my car. Folks like flink, Stoopalani, REBinc, Miker (even him), and many others have my thanks for their posts here on LS1GTO. I look forward to other GTO owners copying, adapting, or improving on what I've done...
www.ls1gto.com