Discussion Starter
•
#1
•
I thought I would post up some of my project progress with my GTO. I have been planning this for a little while, and as some of you may know it is a slow process. It has finally started making some headway other than just cutting checks to get things started and discussing what my goals are and what the best set up for this and that.
A little history; I was going to go Maggie on my stock motor with doing heads and cam and be done. I had been saving money for that since I purchased the car. Well my grandfather passed the end of last year and my father moved in with my wife and I. My father has always been a car guy and inherited a little money from my grandfather and seeing how we helped him retire he offered to help me build a motor that I could add onto later and hopefully stay together even pushing higher horsepower #'s. I know this is probably more than anyone needs to know but that is how all of this has come about.
I have a friend that owns a race engine shop and he builds some pretty trick stuff for clients all over the world making some pretty big #. I talked with him and we decided to go with the LSX block. So he ordered one for me and he started working on the bottom end of things we are still working on all the specifics of the top end of the motor. I will be more specific later because I know some on here will want to know each and every detail and I don't have that in front of me right now. It will be a 427 with Callies crank and rods and Diamond Pistons.
Knowing what I have in mind I wanted to get the car somewhat set up to go faster so with the help of Hardcore, we found a local guy that builds racecar chassis. We recruited him to put a 6 point cage in the car. I opted for removable door bars in mind. I was very happy with the way it turned out and is perfect for me. Even the wife said when we went to a cruise after I got it done (well the inside feels like a fast car now so lets make it that way). Gotta love her..
I know that my stock trans will not hold what I am trying to do so I was working on a trans that would take the abuse of the motor possibly with spray or boost later. Asked or should I say bugged a few of the guys on here about their Th400 and 4L60 trans and for me, car not being a daily driver and weighing out the options I went with the Th400. I have dealt with great sponsors from this site like Chris from Gforce (I am getting multiple parts from him great guy to deal with and very helpful) Greg from FTI (Met him in person yesterday when we picked up my Th400 /New stall / Flywheel/ and other parts needed to do my conversion.) Great guy also to deal with showed me around the shop was very helpful in my setup and knows my engine builder so those to came together about what should work best for me.
Then on to my fuel system: This is not the first toy that I have built so I do understand that it is the whole package that makes the car. Thus why I am going broke rather quickly. I called Lonnies Performance and talked with Lonnie and had him set me up with one of his twin pump set ups and everything for me to run bigger fuel line and a return line. My sender is on its way to him now. Another great guy to deal with, willing to let me talk his ear off a few nights in a row about what I needed and wanted to do.
I must say I have a partner in crime for all of this and it is Hardcore. He has been a major help so far in letting me run ideas by him and playing devils advocate in have you lost your mind I wouldn't do that….Hardcore, Fossilblue32, and a friend of mine that drove 2 hours to help (Sorry he owns a New Challanger but also has a 1967 Chevy pickup longbed that has been redone). They helped me tear the car apart and I have been picking away at it since.
I will enclose the pics I have so far and will update things now as I go. I know some people play the secret squirrel card on their builds and I thought about going that way just because I could do all of this and maybe still only run in the 12's but people on here have been very helpful to me and if others had not posted even their cages and other things they have done it would have made what I am doing much harder.
Car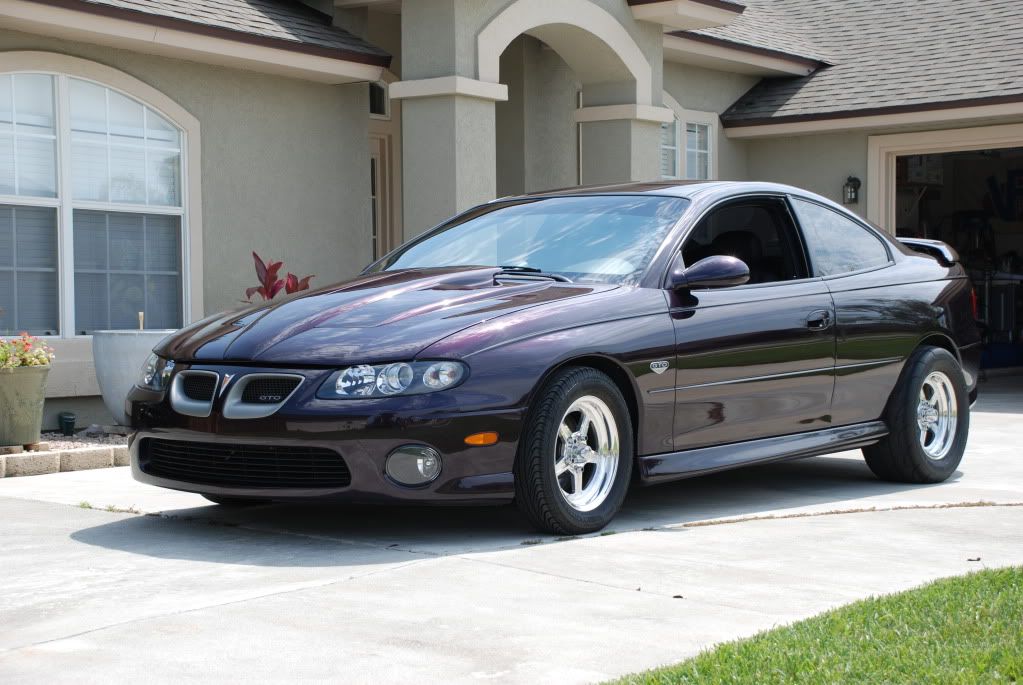 Guages