·
half intelligent for a FIB
Police take certain

measures

to try and enforce their laws on the highways. These are my little gadgets to make sure I'm not the one getting the ticket. This project is ever evolving, I've never considered it

done

since I first started over a year ago. I'll update this thread when ever I add something new.

List of what's been installed at one point or another:

Radar Detectors:

* Valentine One

* Escort SR7

* Escort 9500ci

Laser Jammers:

* Escort ZR3

* Escort ZR4

* Dual Laser Park Pro (LPP)

* Dual Laser Interceptor (LI)

Other:

* Cheetah GPS Mirror

* Kill Switch Panel

* Uniden pro510xl CB

EXTERIOR

FRONT


Front Version1.0:

ZR3 Shifters mounted in lower grill, SR7 radar behind PS kidney. Plate mounted cut into lower grill.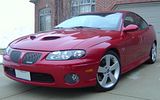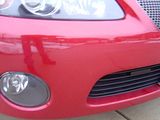 Front Version1.1:
ZR3 moved outside, LPP mounted in lower grill.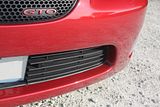 Front Version 1.1:
LI replace LPP, ZR4 replace ZR3, new detachable front plate, although its left on most of the time because I'd rather have that targeted than my headlights on laser hits. 9500ci antenna is mounted directly behind the passenger side grill, level with the road.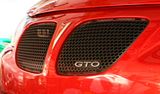 Front Version 2.0:
Sport appearance package grills install, radar given a clear view of the road.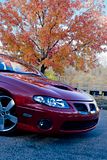 Front Version 2.1:
Didn't like the SAPs, so I went back to V1.1.