So it was time to snake the charge pipe through there. Yea I had to do a little grinding on the fan shroud. No biggie. The pics don't really do the angles justice. It had to be able to be removed easily too....which was no easy thing to do. I refuse to cut the frame rails like ive seen other people do. Just not my style.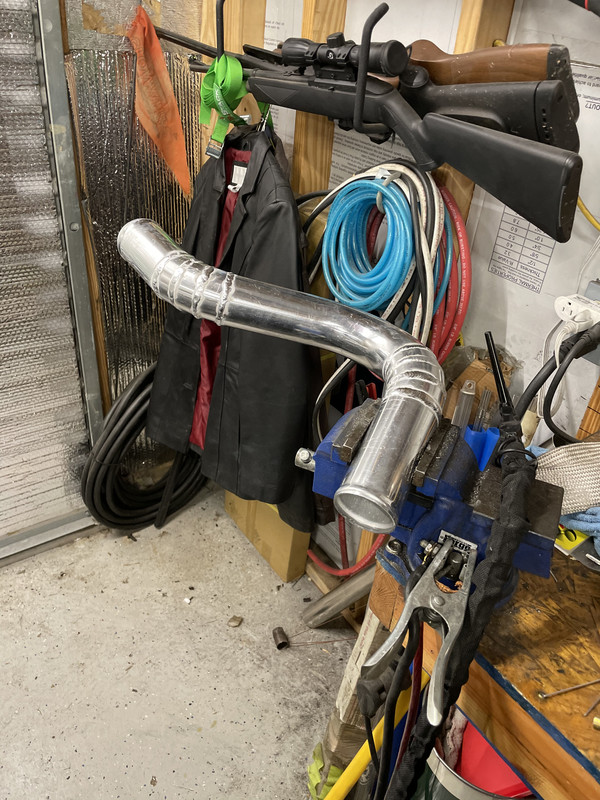 Here's the top part where the blowoff valve goes and the fast acting iat sensor goes. He decided on a turbo smart blowoff and we are using a tial wastegate. Btw, DONT cheap out on wastegate. Blowoff, no biggie. I welded all these fittings on. Not the best welding, but not the worst I've seen....or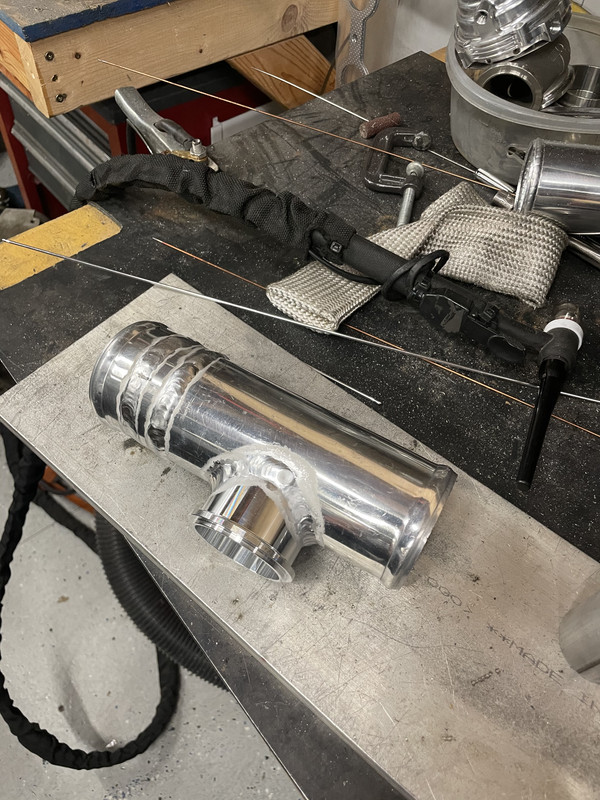 Bung for iat sensor.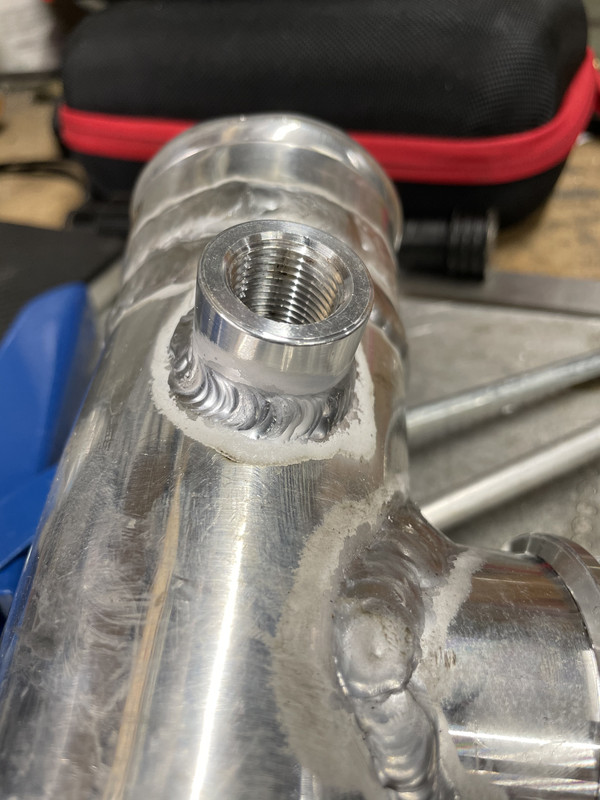 Blowoff valve porn...mounted