Discussion Starter
•
#1
•
Well we finally got started today and only did a few things. Started by pulling out all the interior... well not all of it, but most of it. After we removed the interior we decided to start cutting away.
Keep in mind that today was only the first day and technically not specific to the SRA install. We are actually in the process of doing the mini-tubs for the rear. We plan on adding about 3" of wheel well to the car! We were making great progress and then the tip on the plasma cutter started getting real bad and it was taking more and more juice to cut and it was getting jagged. So we opted to call it a day with only a few things cut. No sense in making something harder than it needs to be if you can wait for the next day to straighten out the problem.
First to come off is the shock tower mounts.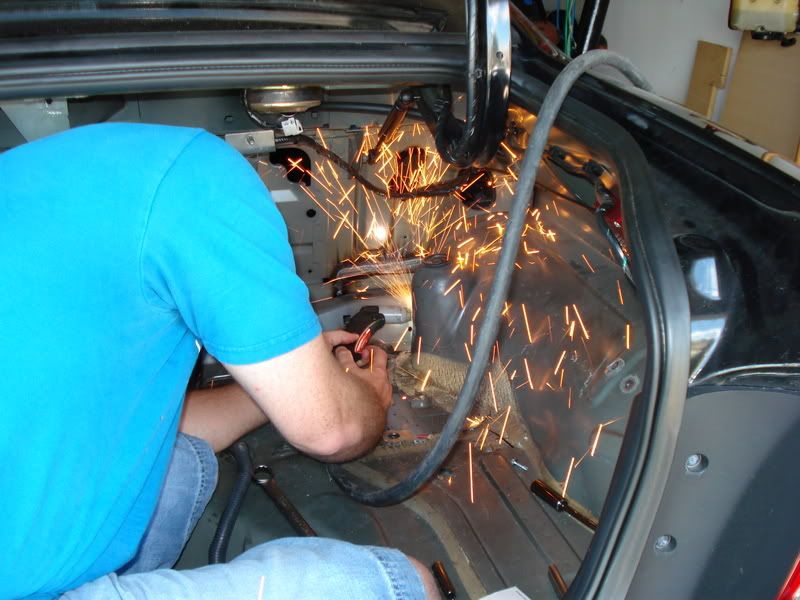 Some cutting on the wheel well. This well shouldn't take but another 10-15 minutes to cut out. And yes we are cutting the rear bars off of the roll cage so we can do this. They will be reinstalled when we are all done.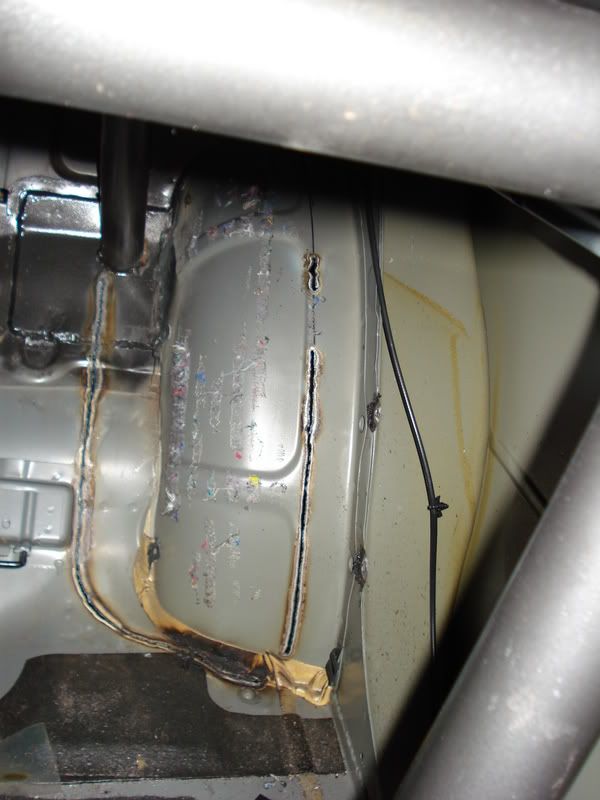 The plasma cutter that makes everything happen in the hands of braap (chris).
This is just something that is being done in my garage at my house. We are not a shop and do not plan on doing this again. braap and ibgoatin have already done one and this will most certainly be the last of the SRA conversions they do. It is a very time consuming project that takes more than alot of patience.
Setup:
Moser 9" 3.55 Gears (probably swapping them out for something like a 3.08 or down there.
BMR Trak Pak
BMR Subframe Connectors
BMR Control Arms
HAL QA1 Dbl. Adj. Shocks/Coilovers
I will be updating this thread as I get more and more pictures and information. So check back daily.