·
Worthless reject member
Something else just occurred to me looking at the new chart: at the strip I'm shifting waaaay too late. I have my shift light set at 6500 so I'm shifting at 6500. I should be shifting closer to 5800-6000. That alone would probably improve my 1/4 mile times. Power doesn't drop off a cliff, but I've been taking it well beyond the power peak of the cam. I learned with my old Chevelle that winding the engine out beyond the power peak was making me slower. I'll have to try to remember this my next time out.
i don't think that's really true. FSAE_junkie had a thread a long time ago about shift points, and you actually want to wind it out with an LS. When you upshift, you reduce torque to the wheels because of the gear ratio change. just because your past peak engine power or torque doesn't mean it's time to shift into the next gear, because you may still actually be putting more torque to the wheels in the lower gear than if you shifted to the next higher one.
he showed you end up with more torque to the wheels "under the curve" shifting as high has you can in each gear. (well, it just works out that way for our engines, this is not meant to be a general rule!). it may not be the case in other vehicles with torque curves that favor the lower RPM ranges and differently spaced gearing, but it tends to be true in our cars.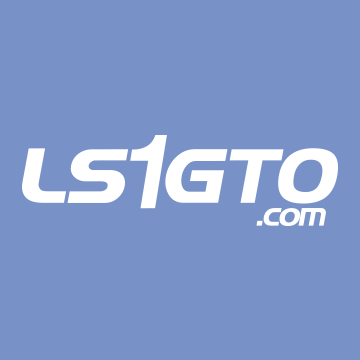 Okay, I have been meaning to do this for awhile. I hear a lot of talk about 'shift points'. Consequently, I hear a lot of misinformation about them – Such as people thinking you need to shift at peak power. Well, the other day, Scryfst asked me to calculate the ideal shift points for his car...
www.ls1gto.com