Discussion Starter
•
#1
•
I wait for this event every year because it is for me one of the most fun events I get to go to and the people I have met and get to meet are always top notch..
The goal as always is to hit a P/B and I was shooting for 9's this year with Hardcore....
Well I actually lined up next to Hardcore and thought we would make it interesting for our first pass and I have to say the Track bit hard and that was all it took to brake an axle.... Believe it or not my first thought was Ohh No I am the guy that just messed up the track for everyone else right out of the gate.. But luckly it was just an axle and no mess.. The track guys were Super great even cutting up with me while hooking up the car to pull it back out of the way... His last words were now go get it fixed so I can see this thing run!!!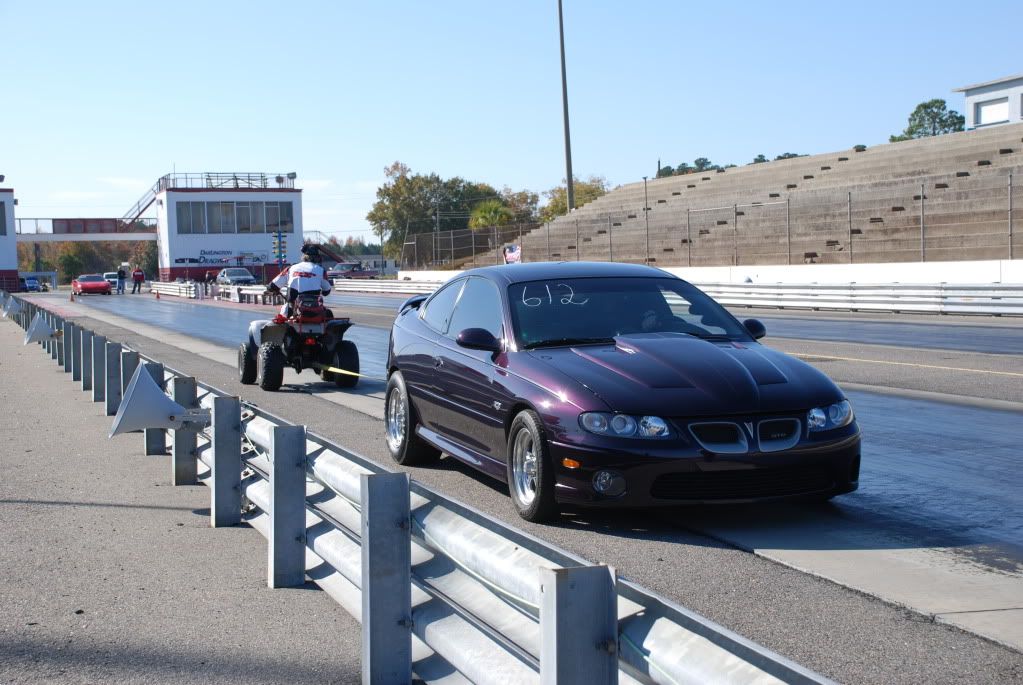 Hardcore helped me push it back to our spot
We bring extra axles with us so I figured no big deal right swap one out and back in bussiness.. Well while I am swapping out the axle one of the other guys around ( and I didn't catch his name ) noticed a fuel leak... I have my return line run threw the end of where the control arm hard mounts to the car and it must have crushed the SS Teflon line and caused the leak...
I thought long and hard about fixing it but wasn't sure I could do it safely so Decided to leave it alone and fix it at home...
In the process of all of this I had A lot of the guys come and ask if there were anything they could do to help or anything I needed.. Frank and Travis offered any parts or tools they might have in their trailers to help me fix my car and get it back racing again was no problem....
I guess the reason for this long write up is to just say thanks and I appreciate what a great bunch of guys we have with GTO owners and fellow racers that always want to help a fellow racer out!!!
Thanks to everyone for offering so much support !!!!