·
DW can't take a J... or a D
Discussion Starter
•
#1
•
DJI Phantom 2, V2.0
Less than one year old, professionally owned and maintained for my aerial photography business. I'm an FAA-Approved commercial operator, this rig was not abused in any way.
Modified with a premium FPV system which allows image/video transmission for distances greater than one mile (control range loss before video transmission). Includes spare batteries that allow for 45-60 minutes of flight time, depending on flying style. Pelican case included (fits in overhead compartments on flights). Included a few photos I've captured with this.
Included:
DJI Phantom 2, V2.0 ($800)
Three DJI Batteries, all in excellent health ($130, x3)
DJI Zenmuse 3-Axis Gimbal (Compatible with GoPro Hero 3 or 4) ($300)
HD Monitor ($200)
5.8 GHZ Video Transmission System, including on-screen telemetry of battery, satellite, distance, heading, etc) ($300)
FPVLR Antennas ($130)
Several other antennas for different use situations ($100)
Pelican Case with pre-plucked foam ($200)
All of this for $850 OBO. All of the commercial FAA registration labels will be removed prior to sale.
For an additional $350, I will include the following:
GoPro Hero 4 Black Edition ($500)
PolarPro Filters (polarizing, neutral density x2) ($50)
64GB Ultra-High Speed MicroSD Card ($50)
Few other GoPro accessories (Frame Mount, Sticky Mount, Handheld Grip, so you can use it other places besides just the drone) ($50)
Total for everything: $1200 OBO.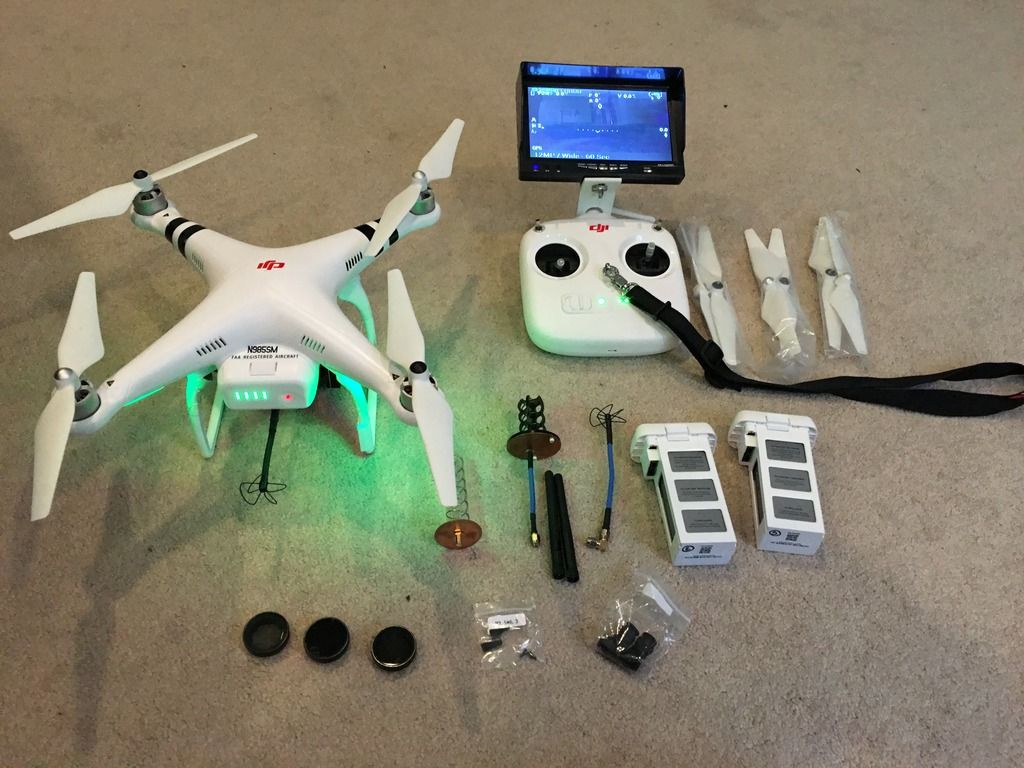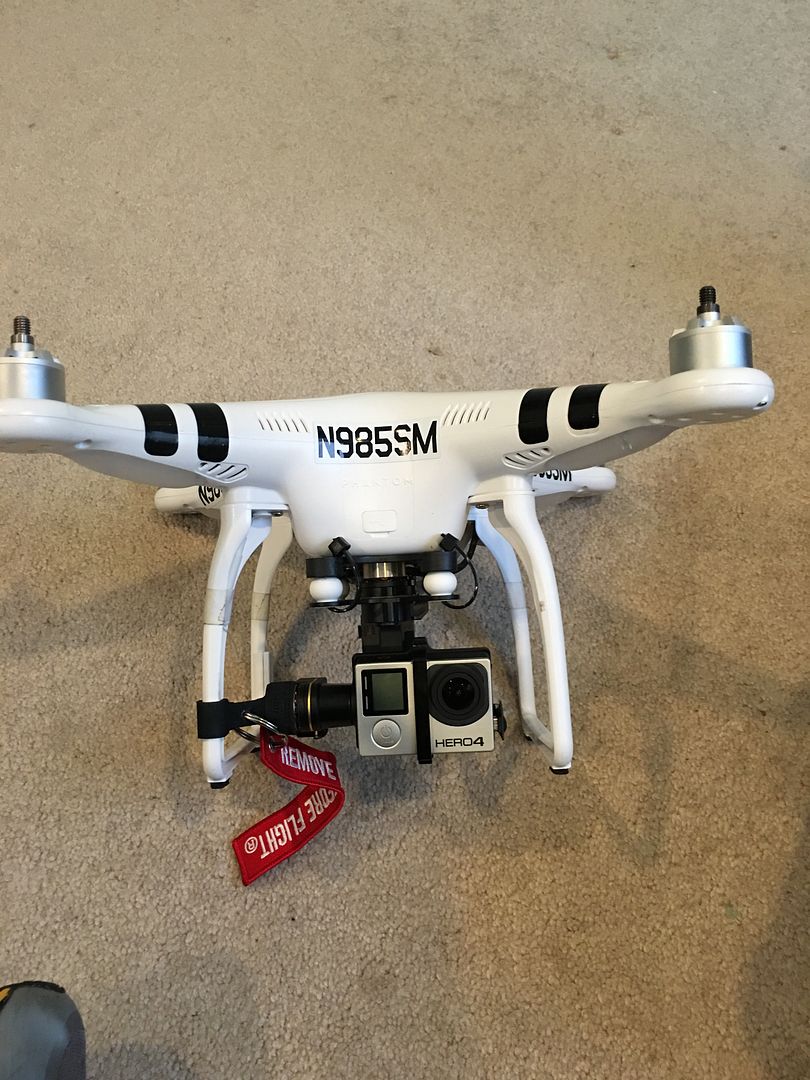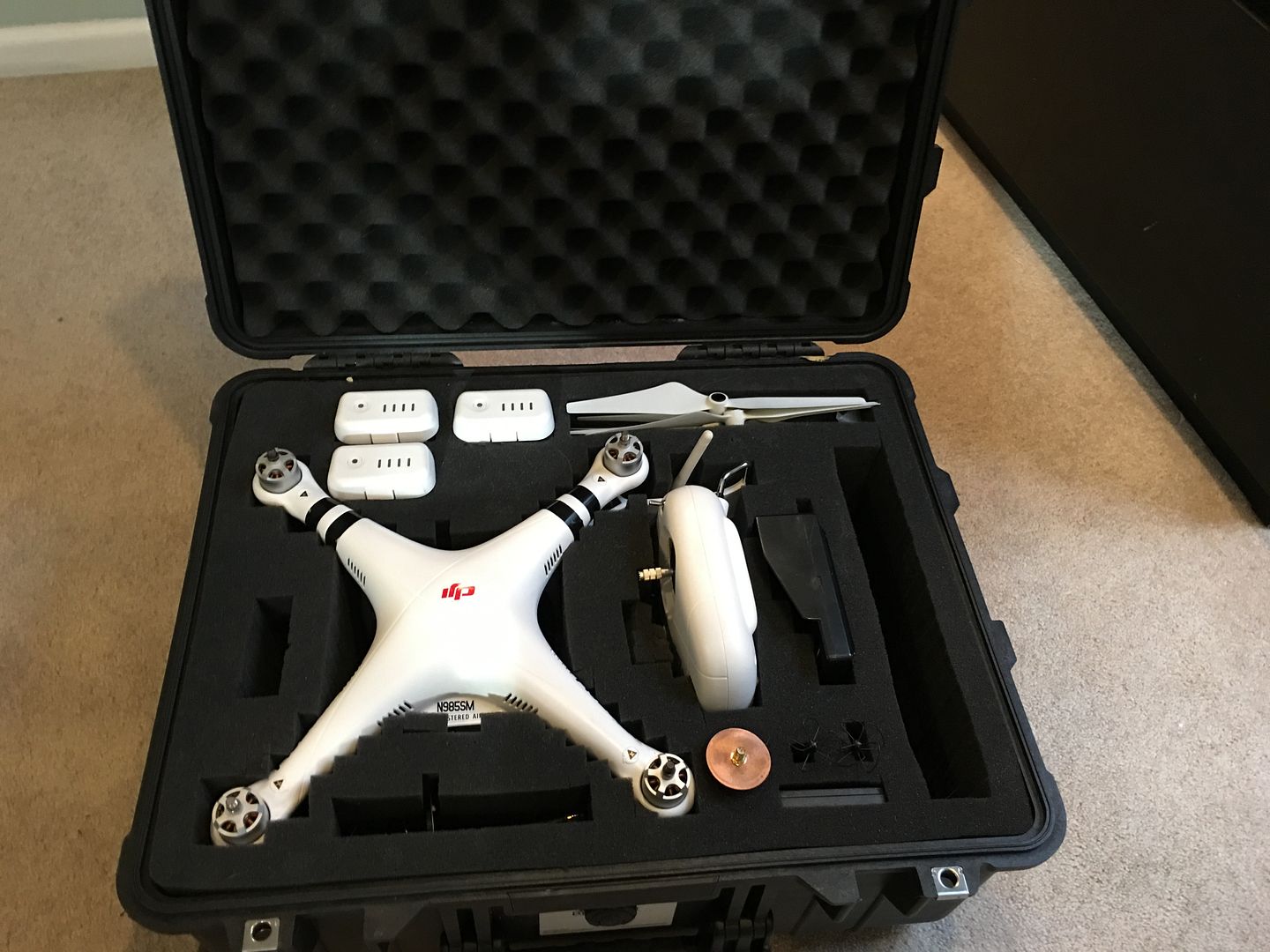 Nametag Photo. Some items in this photo are NOT included (plastic box on right, hard drive on left)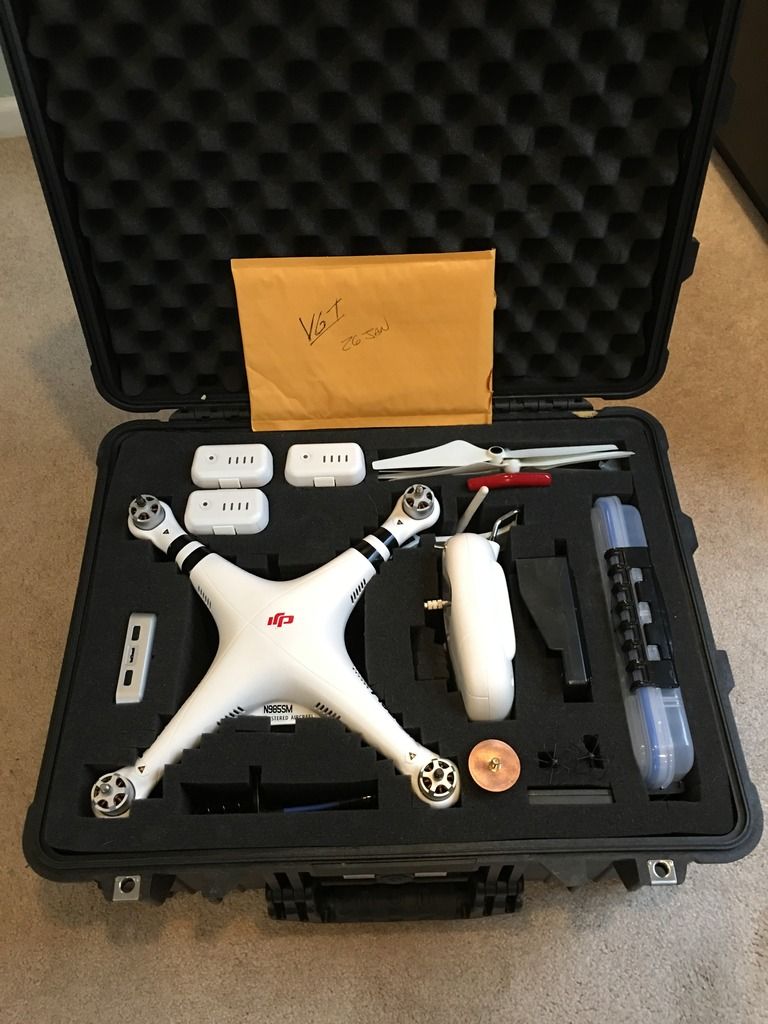 A few sample photos that I've taken with this rig: