Discussion Starter
·
#1
·
UPDATE* Teaser pics from Redline Goods!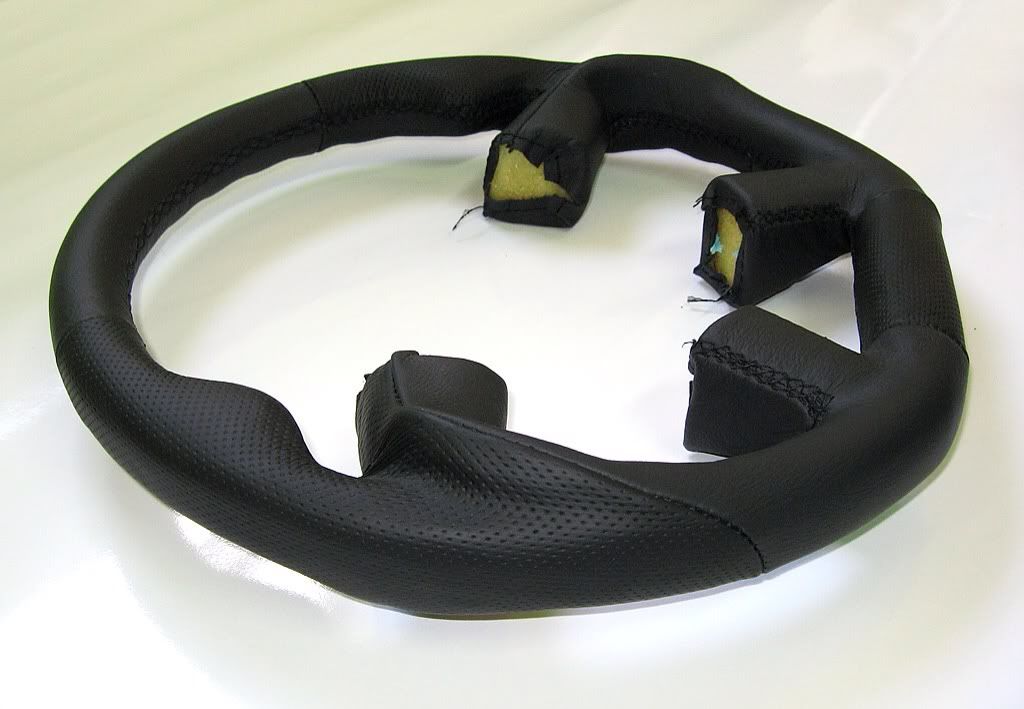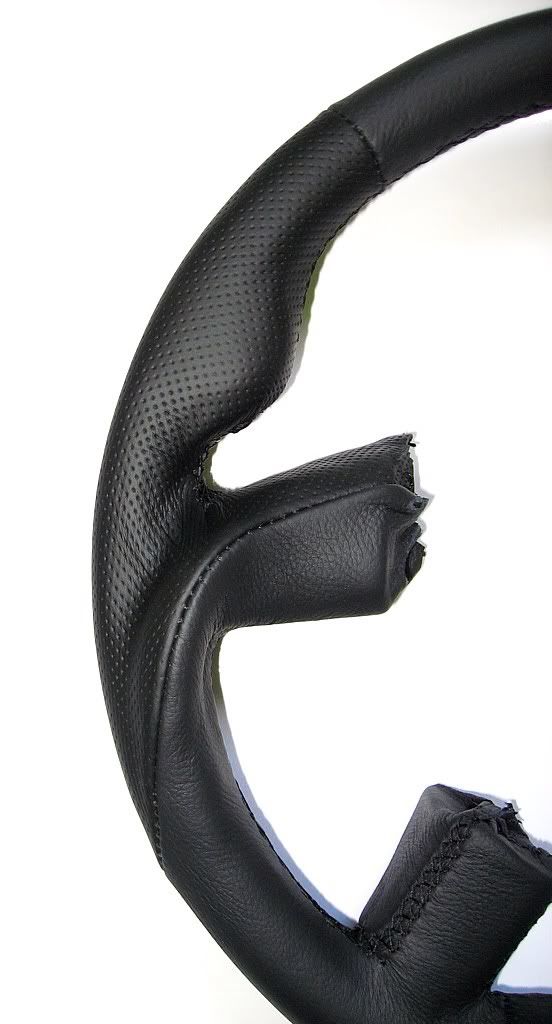 Prototype mold done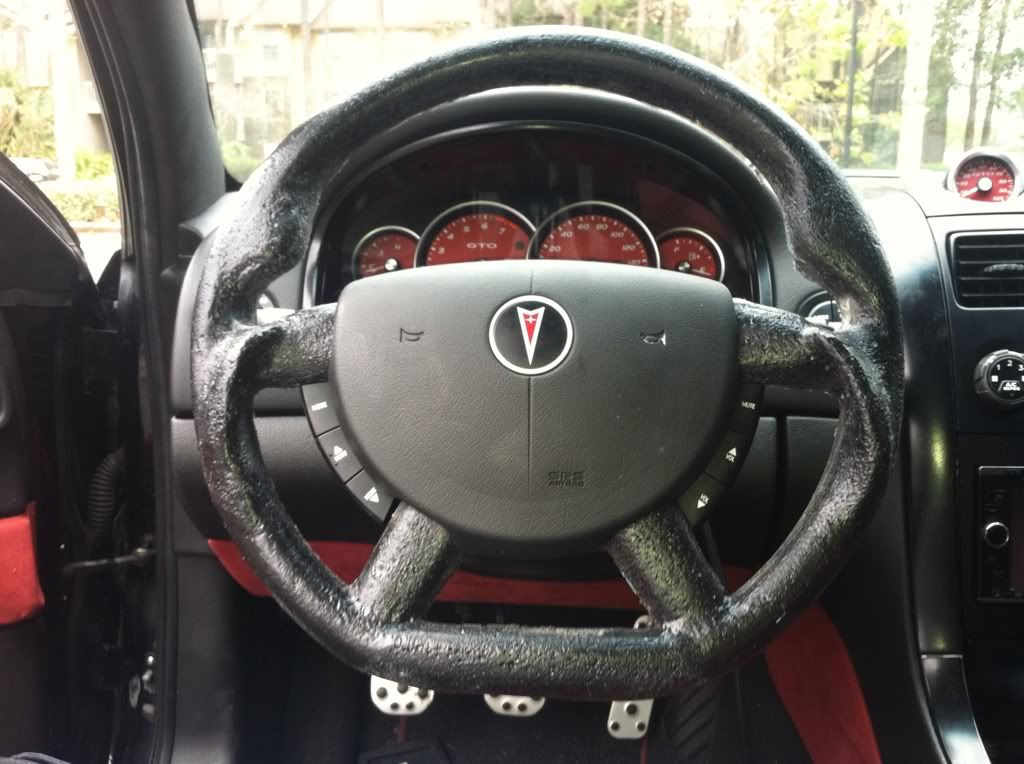 I ran out of Task 9 so I will need to redo this one, and it shifted a little in the mold so its not perfect but that can be fixed with the next one. Still needs to be leather wrapped and I will do another one next week when I order a bunch of task 9 and I will make one to ship out for the leather template.
Tired of looking at the boring GTO wheel and have seen a few people come up with decent ideas like the generic GM three spoke wheel on the vette and everything else.
Then I saw an aftermarket R8 wheel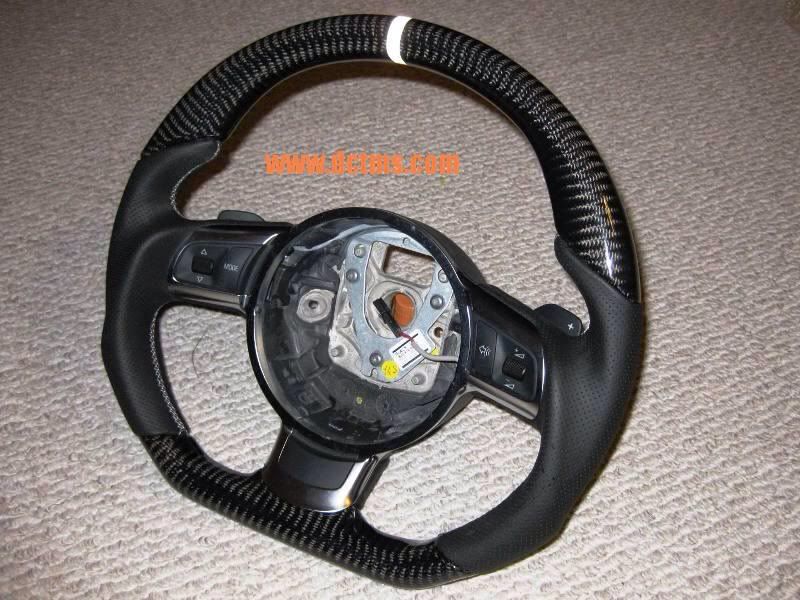 and I wanted it. So I made my own. This is the first trial before I actual make the real one. Im waiting for foam rubber rather than polyurethane foam like I used here. Then off to redline goods to have a cover made.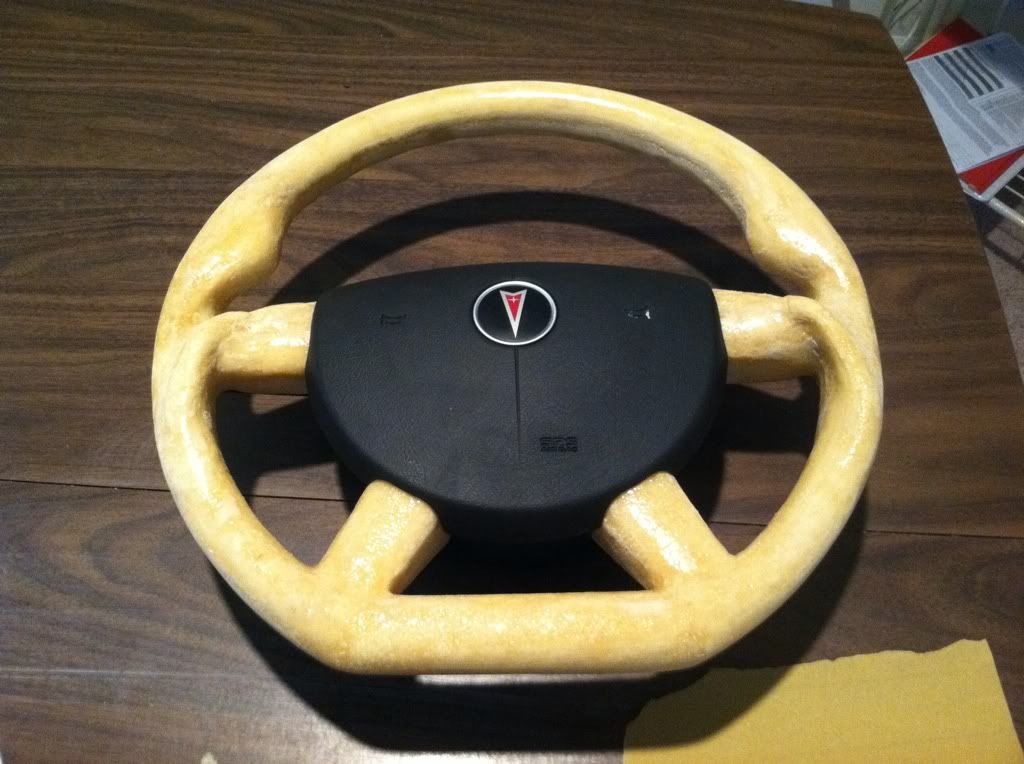 The beauty is I will use a stock wheel and just remold it.
So the airbag will work and the radio controls should bolt right in.
it will be like the JHP/HSV wheels just way more aggressive. And hopefully I have less in it than if I bought one of theirs.
Tell me what you think
EDIT* Added pictures with the airbag and back plastic piece to show how they will bolt right in. Didn't feel like taking my whole wheel off my car so didn't get the radio controls off.